In a great impression of someone trying his very best to remain out of the way of further scrutiny, disgraced Hollywood producer Harvey Weinstein has been spotted at a restaurant in Phoenix, Arizona, wearing a truly dreadful disguise.
TMZ reports that Weinstein was snapped at a joint called Chestnut Fine Food & Provisions, along with a male friend. He was reportedly wearing a blonde wig, orange makeup and a baseball cap in an attempt to disguise his identity.
Blonde hair, orange face and baseball cap… hmm. Remind you of anyone?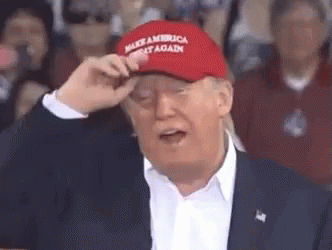 Alas, the cap Weinstein was seen wearing was a black one, emblazoned with the numbers 2:24. According to TMZ, a 2:24 Bible verse reads, "But God raised him from the dead, freeing him from the agony of death, because it was impossible for death to keep its hold on him." I guess read into that what you will?
Harvey Weinstein Wears Disguise at Phoenix Restaurant https://t.co/ihTQOam3Y8 by #TMZ

— CHIMEPHILLY ™️ (@HARDY_EvOluTiOn) November 4, 2017
The gossip rap also reports that Weinstein asked for a private room, but had his privacy foiled by the fact that said room was entirely glass. Whoops.
Staff at the restaurant apparently didn't realise who it was until the photos were published, so maybe the disguise wasn't so dreadful (no, it's pretty dreadful).
Weinstein has been in Arizona for the past three weeks attending rehab and receiving treatment for sex addiction. Meanwhile, back in New York, it seems more and more likely that the accused serial sex pest may end up facing actual criminal charges. Ain't no disguise going to protect him from that.