Happy holidays you filthy animals, are we all gearing up to splurge some dollarydoos on our loved ones? Well, to help guide your holiday shopping plans, Australia Post has released some Christmas deadlines to ensure your loved ones don't end up with empty stockings this year.
Australia Post Executive Manager Gary Starr spoke to ABC News Breakfast about the best time for you to get shopping, and also touched upon the chaos backlog that this pandemic has caused.
According to him, the lockdown in Victoria and NSW especially has made it exceptionally challenging to get everyone's deliveries to their doors in a timely manner. I mean, it makes sense, I think I was ordering something new every week just to feel better about myself. I'm sure I wasn't the only one.
"We have added lots of capacity and we are adding more team members as we speak to be ready for the Christmas period, but it has been a challenging time and we are working very hard to get every parcel to its destination as quickly as we can," Starr told ABC News Breakfast.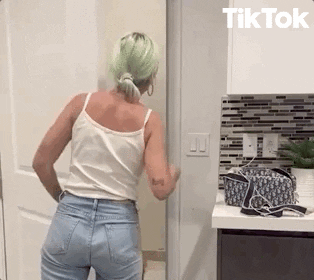 On top of this, Australia Post has released the key deadlines on their website that you need to order your presents before, or else it's coal for everyone you love.
For all of Australia, you'll have to have your pressies bought before December 13 for standard deliveries, and December 20 for express. That last one sounds a little too close to the actual Christmas date for my liking, but go off.
However, if you live in Western Australia or the Northern Territory, your dates are a little different.
For you lot, the deadline is December 8 for standard parcel deliveries and December 15 for express.
Hot tip: places like Amazon also offer free express shipping for members, so that could be a way to save some $$ and get your gifts on time.
Australia Post also recommends that if you're sending a gift to somewhere across the world, that you get that gift over there by the last week of November at the latest. These parcels take time, after all!
If you need me, I'm going to be wrapping up the last bits of my holiday shopping now to get in early. I will not have my cousins calling me the Grinch for another year.
Image: Getty Images / Bec Parsons