If you ever find yourself in and around the Sydney CBD in the past month, and you happened to buy yourself a lottery ticket, you may just be sitting on a cool MILLION dollars and they're waiting for you to claim it already.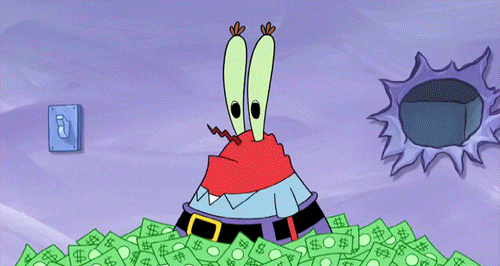 Why haven't they been found yet? Apparently, the almost-lucky sod's deets were not added into the database because the ticket wasn't registered to a card of the Players Club. Which for non-players like myself simply means the lottery group has no way of contacting or finding the winner without them coming forward.
"Our winner could be completely unaware they are now over $1 million richer," NSW Lotteries spokesperson Lauren Cooney told News.com.au. "You may not think it's possible that you could be the unregistered division one winner we are looking for, but if you purchased an entry in last month's Saturday Lotto draw that you haven't checked yet, you're in with a chance."
In case you're not already rustling up that ticket you forgot you purchased that's been floating in the bottom of your bag somewhere, the lottery peeps CAN tell us that the winning lottery ticket was bought at Connection Newsagency at 109 Pitt Street. The newsagency owner, Mark Hou, told News.com.au he's even putting in his best effort to help the winner remember.
"Now that people are home from holidays and back at work we've been asking everyone if they've got any old tickets they haven't checked yet," he said. "We certainly haven't lost hope."
Ringing any bells yet? Four winners split a total prize pool to get $1,018,499.24 each. Come on guys, everyone else managed to claim their win. Imagine just how good your 2019 could get? Ps. if you're reminded of the ticket as a result of reading this then feel totally free to share it with me. Just saying.