Excuse me, but did you know about Mastercard Debit Rewards? If you didn't, you should, because you're currently missing out on some absolutely red hot deals just for being a Mastercard Debit card holder. That's right, your debit card, the one you're tapping away with for all your every day spending.
It's awesome to see some perks given to debit card holders for a change, rather than the credit card holders who've had it too good for too long. Given that most folks our age try to avoid using credit for payments, we've had to miss out on all the fun, but not anymore.
When you join, members get access to a range of exciting offers that are always changing, making sure you don't grow tired of the same old hoo-ha, what with variety being the spice of life and all. Very important.
What flavour of offers, you ask? Allow me to delight you, sweet and gentle reader.
First up, one for you pizza fiends out there. When you grab any large pizza from Crust, you'll get a free herb and garlic pizza. Hell yeah.
If pizzas aren't quite your bag, how about upgrading to a premium cinema experience for the price of a standard ticket? Event Cinemas are offering you the massive 20-metre digital screen and comfy seats of VMAX for the cost of the pleb seats you normally get.
Also this month, you can get a 6 month FREE membership to GoGet's GoOccasional plan that'll save you a tidy $169 per year to zip around in a car, meaning you'll only have to dish out the low pay-as-you-use rates.
But wait, cop a load of this juicy one – get a one-pass plan for live music and entertainment membership service, GiggedIn, for absolutely nothing. If you're a total music maniac, you might wanna sign up for their premium services, in which case Mastercard Debit Rewards will shout you the first month. You bloody beauty.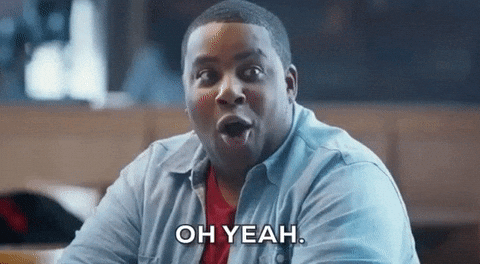 No? Still not convinced? Yeesh, alright then, how about 20 percent off 6 renewals on a new Amaysim mobile plan. If you're anxious about reception, don't be, they run on the Optus 4G network, so you're in safe hands.
Oh, and if you're a Niall Horan fan, Debit Mastercard is also giving away 40 double passes to his 'Flicker' tour, including an exclusive soundcheck ticket and green room experience. You can enter the comp here if you're keen.
There's plenty more offers you're probably missing out on that you can check out right here. If I were you, I'd be all over this like Nathan Lyon on some devastating off-spin bowls. That's right, I made a cricket joke and I will never apologise for it.
If you're screaming "SIGN ME UP, DO IT, GIVE TO ME THE SIGN UP," please settle down, and then head here for more details. Any Debit Mastercard holder can get in on the goods.