We all have that one mate who we absolutely love watching TV with. They're your comrade through the most savage reality TV finales and quote the most iconic movie lines with you verbatim.
In fact, it's your not-so-secretly held belief that you and your couch-mate's off-screen antics are so damn entertaining that you legitimately deserve a spot on Gogglebox.
Couch-mate (noun): A person you religiously have by your side while watching television.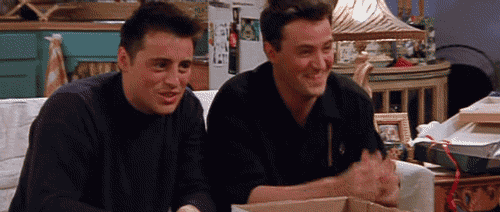 Here to honour your special couch-mate relationship is Fantastic Furniture, who are offering you the chance to upgrade your evening thrones with a brand-spankin' new sofa.
To enter, just tell us (in 25 words or less) your all-time best couch-mate story for your chance to win one of five $500 Fantastic Furniture gift cards – that's enough dough to secure you the sofa of your choice!
Win a $500 Fantastic Furniture Voucher!
And believe us, there are heaps of swanky options! Not only can you choose an Aussie-made sofa to suit your style, but they're all available in over 100 fabrics and colours. We're in lurve with the Marella 2 Seater in Coco Teal below.
Not only does this couch's sapphire-tinted velvet finish make it look bougie as heck, it's also soft enough for you and your mate to properly sink in for a solid movie sesh.
Marella Couch in Coco Teal, $499 at Fantastic Furniture
Mmmmmm, very nice.
Admit it, you're already imagining what this beaut would look like in your lounge room.
So, whether it's your sarcastic commentary of the latest Bachelor In Paradise ep or yelling 'WE WERE ON A BREAK!' in unison during your self-imposed Friends marathon – whatever it is, we wanna hear about your couch-mate antics.
To go into the draw, all you have to do is enter your response above, with the competition closing on 12 May, 2019.
May the odds be ever in your furniture favour.
Oscar the Couch. pic.twitter.com/W2fX1UsPMA

— PEDESTRIAN.TV (@pedestriandaily) May 1, 2019