Uhhh no, this is not a 'birds and the bees' talk. You're an adult, I presume you've figured that part out already (if you haven't, no judgment, but here's a resource to educate yourself immediately). What we're going to look at here is what comes next in the practicality of getting ready to introduce a wee baby in your life.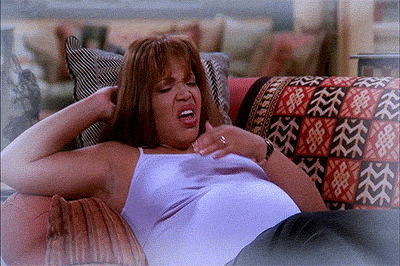 1. Get Your Health In Check
There are just so many health considerations when you want to have a baby, particularly if you'll be the one giving birth. Obviously, the best person to give you advice on that is a doctor or mid-wife that you trust. So you definitely want to research and get one locked down as soon as possible. On that note, you'll also want to research and lock down a good pediatrician for your child.
You'll need to re-examine your Health Insurance plan, to make sure it will help you cover all these new aspects of your families' health and medical needs.
Then, there's the bad health prevention necessity of baby proofing your home. And it's something you'll want to get on sooner, rather than later.
"It might seem strange to think about baby proofing before you have had a baby, but it's better to be prepared," explains Faith Thoms, a renowned baby sleep consultant from The Parenting Co.
"The first few months go by in a sleepless blur and thinking about anything other than sleeping and feeding your baby and yourself will not be a high priority."
"Get started a few months before your baby is due. Before you feel so big and so exhausted that just moving from the couch feels like a marathon."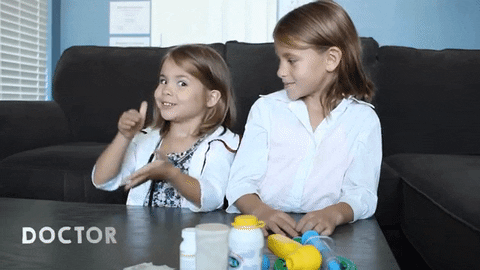 2. Sort Out Your Finances
A baby costs a whole bloody lot. You may be doing just fine, financially speaking, right now, but you'll need to start preparing for the impact of a child.
"According to recent studies, the average weekly cost of raising a child in Australia is between $140 – $170. Some studies show that new parents can spend $10,000 on their baby's first year of life," explains Sam Carroll, MD of financial planning firm Talem Wealth.
"The reality is that the actual costs will depend on your household. It can be more or less expensive and comes down to how you view certain items as either necessities or luxuries."
Obviously, essentials like nursing pads, nappies, hospital costs and trips to the GP are non-negotiable, but then you have other things like toys and classes that might be essential to some and only a luxury to others. The good news though, is that the cost of a new baby tends to decrease with each new kid after your first, according to Sam.
So how do you assess if you can afford to be a parent? Sam suggests it's often less about whether you can, and more about how you need to change your current financial planning.
"Often it's not so much a case of whether you can afford to have a baby or not, but rather understanding the financial considerations," he says.
"There are often trade-offs required, and it's about understanding what the options are having an element of 'buffer' built in for contingencies."
So yeah, you really need to make a 'baby budget', something Sam has had plenty of experience helping people plan. But you also need to consider what changes there may be to your current income.
"While some costs in the baby budget will be additional expenses over and above current spending – like pregnancy costs, birth and labour medical care, maternity clothes, baby clothes, furniture and care items – you'll find other items in your budget will reduce, or even disappear," he says, "For example, discretionary spending on restaurants, alcohol, travel and entertainment may reduce when a baby arrives."
"It's not just about expenses though. One of the biggest factors to consider is the change in income when you have a baby. Whether your plan is to cut back to part-time or stop working for a period of time after maternity or paternity leave, change in income is critical to account for in your budget."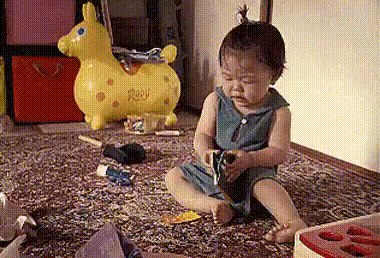 3. Look At The Legalities
One part of the becoming-a-parent-process I literally never thought of before is the legal considerations. You're about to be solely responsible for a new life, which means needing parental leave, making sure they're cared for if anything should happen to you and of course, that whole Birth Certificate things – all of which can raise legal questions.
The good news with the birth certificate is essential for things like adding your kids to your Medicare card or applying for benefits like Family Tax Benefit, Newborn Upfront Payment and Newborn Supplement, Parental Leave Pay, or Dad and Partner Pay –  but most people won't have to worry too much about it until the day bub is born.
"You must register the birth of your baby once born," explains Kristy Hatcher, a Solicitor at Owen Hodge, "Your hospital or midwife will give you a birth registration form, but won't handle the registration process for you."
"Depending on your state or territory you will usually have a few weeks to register your baby and you may have the option to undertake the registration online. Your hospital or midwife will also give you a Newborn Child Declaration."
Your legal will is something to have a look at ahead of time, however.
"Imagine a scenario where you die when your baby is young. If you die without a Will, the state will determine the distribution of your assets for you," Kristy says.
"While in most cases assets will flow to a surviving spouse or child, this can be complicated by several factors such as there being ex-spouses or step-children in the mix, or if both you and your spouse die. Ensuring you have a Will as soon as you have a baby will ensure your child is protected from day one."
Kristy says you should also be aware of your legal leave rights as a new parent, seeing as "49% of Australian mothers have experienced discrimination at work during pregnancy, parental leave or once they've returned to work".
"All employees in Australia are entitled to 12 months of unpaid parental leave if they will have responsibility for the care of a child and have completed at least 12 months of continuous service with their employer," Kristy further explains.
"Additionally, the Government will pay up to 18 weeks of Parental Leave Pay at the national minimum wage for primary carers of a newborn or adopted child. Recipients must be Australian residents, be earning less than $150,000 a year and not working while receiving the payment."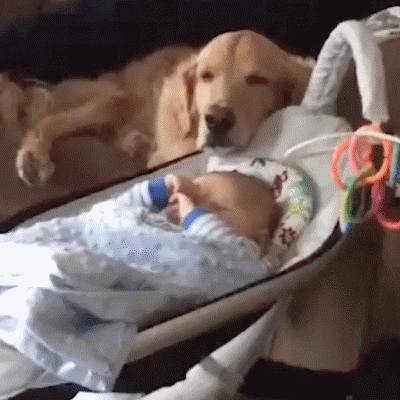 Image: What To Expect When You're Expecting