Becoming a new parent is one hellava daunting job description to take on. I'd imagine. I'm only an Auntie so I get to rev them up and hand them back when things get out of hand. As Papa Bear, you cannot. And the whole damn world has an opinion, even when they don't actually kids, or haven't had kids for a good few decades. So where do you turn?
There are some really great parenting podcasts out there, many specifically tailored for the baby daddies. These are five of the most popular, for good reason.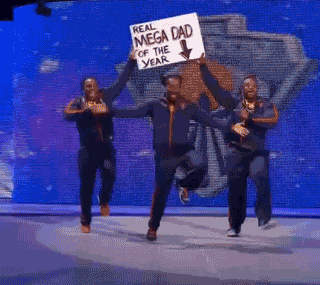 Two dads from New York chat about life as a father, from their experiences and decisions. They deal with what they call "the decisions, the drudgery, the pain, and the joys of parenthood". And in particular, they discuss issues unique to being a dad in the modern world.
Does what it says on the tin really – this is a good one for a those of you who are/will be dads AND tech-lovers. The host is a professional civil engineer, so he has some fun things to chat about.
Sometimes you need your parenting with a side of humour, so The Dad Podcast by professional stand-up comic/ hubby and father Justin Worsham can be just the fix you're looking for. He also gets guests on, like frequent guest Rachel Gibbs who is a family and sex therapist.
Oh heyyyy papas who also love fitness with a side of financial advice – things that become significantly different once bubba comes along. This poddy is newer than the rest it's picking up serious steam with a hefty increase in followers. It's not hard to see why, with topics like better work-life balance and chatting about finances with your S/O.
This fun fatherhood podcast has a rotating guest list of famous dads who chat all about life with little ones in tow. Past guests have included the likes of Shaquille O'Neal, Kurt Warner, and Ice Cube who join hosts Art Eddy and Jon Finkel for next-level lols.