A man who needs no introduction to the wide-spanning genre of comedy, your fave and mine Taika Waititi is currently producing a World War II satire called Jojo Rabbit filmed entirely about a young German boy who dreams of being a part of the Nazis, and also his imaginary friend is Hitler.
It's a lot to wrap your head around, but considering how much Waititi is keen as shit to "piss off a lot of racists", the dark comedy will probably do very well.
Anyway not only is the film about Nazi Germany, Hitler youth and all that ~fun stuff~, Waititi's tightening his acting chops by playing a key role – Hitler himself. Sweet Jesus this is going to be a whole fkn time, isn't it?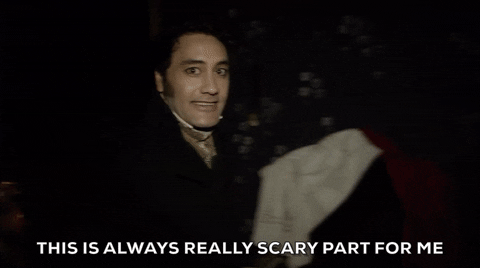 The film has a really interesting cast, including Rebel Wilson, Sam Rockwell, Scarlett Johansson announced so far. Wilson's apparently playing an instructor at a Hitler Youth Camp, Rockwell's a Nazi captain, and Johansson's an anti-Nazi mum to the 10-year-old main character, played by young gun Roman Griffin.
In a statement, Waititi said that he's keen to get the ball rolling, and to poke fun at literal Nazis, which for some god-awful reason we are having to deal with in 2018.
We've assembled an incredible cast and I couldn't be more excited to finally ridicule Nazis and their beliefs. This film is going to piss off a lot of racists and that makes me very happy.
Production for Jojo Rabbit began late last month and we don't have a release date just yet, but we'll keep ya updated.
Source: https://uproxx.com/hitfix/taika-waititi-jojo-rabbit-cast/
Image: Getty Images / Roy Rochlin