Now that spicy teen vamp series The Originals is donezo, we've been wondering what Australia's very own darling angel Phoebe Tonkin will do next.
She's killed the acting gig both nationally (Tomorrow, When the War Began, H2O: Just Add Water) and internationally (The Vampire Diaries, The Secret Circle), not to mention she's cemented herself in the fashion industry, so one must wonder: what's ol' Pheebz up to nowadays?
Tonkin played Hayley Marshall on 'The Originals' for the entirety of its five-season run
Well, the 29-year-old just dropped a subtle hint via Instagram revealing that she's back in Oz filming an unnamed series for local streaming giant Stan.
Suss it out below:
"Very grateful and excited to be back home shooting again," she captioned the image, tagging Melbourne, Victoria as the location.
Stan has a coupla shows in the pipeline that Tonkin might've signed on for under its Stan Originals banner.
It could be upcoming 6-part mystery drama Bloom produced by leading Australian production company, Playmaker, in partnership with Sony Pictures Television which is set to be distributed globally.
Created by Glen Dolman, the show is set one year after a mass flood claimed the lives of five locals in a country town and in its place, a ~mysterious~ new plant appears with the ability to restore their youth.
Based on Tonkin's CV, she loves a good supernatural series so it wouldn't surprise me if she signed up for this one.
Another option could potentially be 8-part drama series, The Gloaming, created by The Kettering Incident's Victoria Madden. Based in Tassie, this one follows police officer Molly McGee as she leads an investigation into the murder of an unidentified woman, digging up a cold case from the past.
Both would be fabulous options for the actress, imo so hopefully she drops us another hint in the not-too-distant future.
Welcome home bb, Australia's missed ya!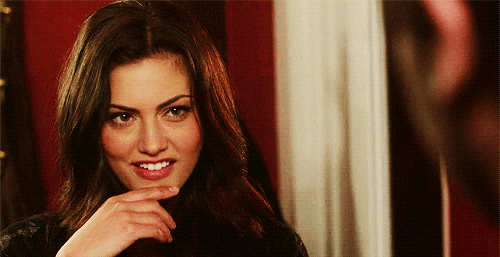 Image: Getty Images