The show Supernatural really bloody lives up to its name, because it JUST WON'T DIE. Having run for a whopping 15 seasons, the CW drama (which you can find in Australia streaming on Stan) is going to live on, with a prequel spinoff announced today.
According to Variety, the new Supernatural spinoff, currently titled The Winchesters, has been greenlit by the CW, with characters from the original series rising from the dead to get involved. The series will be produced by Chaos Machine Productions, which just so happens to be the production company of Supernatural star Jensen Ackles and his wife Daneel Ackles.
The Supernatural spinoff will be a prequel, focusing on John and Mary Winchester, the parents of Dean (Ackles) and Sam (Jared Padalecki), the central characters of the OG series. The official description of The Winchesters is, per Variety: "The new show will be told from the perspective of the narrator, Dean — and Ackles will be reprising his role. It's described as the epic, untold love story of how the Winchester couple met and how they put it all on the line to not only save their love, but the entire world."
While it's in very early days and the main roles aren't cast, the important takeaway is that Jensen Ackles will be returning. At least, in vocal form.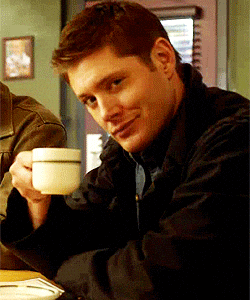 Tbh, I'm pretty excited to see how they cast the show — we've seen versions of the elder Winchesters previously in flashback episodes, and of course current-day John Winchester was played by eternal daddy Jeffrey Dean Morgan in Supernatural.
Either way, 15 seasons of Supernatural certainly wasn't enough. Previous attempts at spinoffs like Wayward Sisters died early deaths, so hopefully The Winchesters has staying power.