The first time I locked eyes with Ryan Reynolds was back in 2009, when I saw the iconic romantic-comedy The Proposal, although we saw more than just his eyes in that flick, as I recall.
Since then, he's gone on to cement himself as an absolute king in the action / superhero space, and now he's hit us with a fun adventure-comedy called Free Guy where he serves as the lead star and producer.
The movie follows Guy (Ryan Reynolds), a regular bloke who one day discovers that he's actually living in a Fortnite / Grand Theft Auto-esque video game. Overnight he transforms from an average Joe to a video game hero with a huge battle to fight.
But in addition to this being a fun, light-hearted flick, the movie shines the spotlight on both the highs and lows of the gaming community, which Ryan discussed when we had a noice Zoom chat in the lead-up to the film's release, among other v. important topics.
Let's get into it, shall we?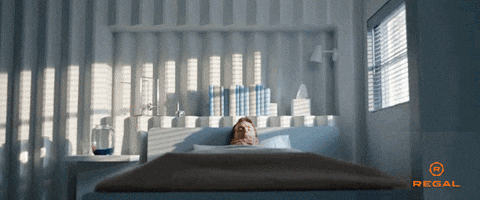 Hey Ryan! It's a shame that we're chatting on Zoom as opposed to IRL because COVID has limited our travel options. Do you miss that aspect of your job? 
Hey Matt! Yeah, the best part of my job isn't making movies or any of that other stuff, it's getting to travel and immerse myself in communities. When I come to places to promote a movie, I don't just go to hotel rooms and wait until we begin the press, I get to actually go out. I have guides who are there to show me the authentic experience of being [in foreign cities].
Love that! Well hopefully you get to do that again soon, we'd love to have you here in Australia.
Free Guy is such a fun movie! I reckon people are really gonna enjoy watching it, especially since we're in need of some escapism right now. What would you say is the key message of the film?
I think the movie is a little bit about agency and stepping out of the background. As we've seen over the last couple of years, when groups of people unite for a common purpose, they can become agents of change. And I think that everybody on earth at one point or another, I don't care who you are, has felt like a background character in some out of control world, so I think there's a lot of relatable themes here.
But at the end of the day, we're trojan horsing and smuggling these themes and morals into the story, but we just wanted to make a big, fun, charismatic, action, comedy, romance film that left people leaving the theatre walking on sunshine with a big smile on their face. It's the thing that's kind of been missing over the last couple of years in film.
So that was the goal. I know it was a lofty goal, but that was the goal.
Well I definitely think you've achieved that!  
Thank you, thank you very much!
Ryan Reynolds stars alongside Killing Eve queen Jodie Comer.
I can't help but notice that this is the second time you've played a character named Guy, the first being in the animated flick, The Croods…
[laughs] It's funny because when I was younger, I was a bus boy at a fancy yacht club and I was just the guy picking up and cleaning dishes. I did that job for a couple of years and I remember people would just call me "Guy" sometimes and it wasn't meant as a nice thing, it was just a generic, "Hey, guy! Grab this for me and clean it!!!"
And it's always kind of stuck with me, so now that I've played a couple of [characters named Guy], I've healed that thing with the name Guy and now I see it as just a name.
I'm glad you've had some closure. What aspects of Free Guy do you think Deadpool fans will enjoy?
Well I sort of feel like the two characters are not as disparate as people might imagine. Obviously Deadpool filters everything through the mind of a 12 year old boy, with a mild cynicism, sort of looking for the easy way, but he's quite innocent, like a child.
And Guy in Free Guy is also a bit like a child, being naive and innocent. So I see these two as being closer and having more in common than not, even though Guy is very much a pacifist, until he takes his power back.
What was it like performing as Dude? [Editor's note: Ryan also plays Dude, Guy's arch-nemesis with a buff, Dwayne Johnson-esque physique]
It was a lot of fun, it was a lot of improvisation. The idea that the most difficult, scary person is just an upgraded version of myself, I found that to be very funny. I found it hilarious that Dude is nothing but teeth, tanning oil, frosted tips in his hair and shirtlessness. It was pretty remarkable.
The guy that plays the body of Dude [is huge]. He was just amazing to stare at all day, I didn't know that human beings came in that size, I thought we only came in medium to large, not this other thing.
Ryan's face was superimposed onto a buff bloke's body to create the character of Dude.
Most of the performance was captured afterwards where they matched my face onto Dude's body, that's where I got to improvise and play.
It's one of my favourite parts of the film. I don't want to give away any spoilers of how I defeat him, but seeing that moment with an audience in the theatre is probably in my top 5 moments I've ever had in a cinema, where the audience jumps to their feet and gasps at not just what we're doing in the scene, but also the incredible cameos that show up in that moment. It was pretty fun for me. It was a special moment.
Are you concerned at all about the gamer community viewing the film as disrespectful?
No, I mean I think any movement like the gaming movement has a certain degree of introspection. We went all in with gamers when we were developing the movie, everything we did was in tandem with the gaming community and making sure they signed off on how authentic the experience we were putting on film was, so those things were important to us.
But also acknowledging the imperfection of the gaming community, too. There are so many aspects of the gaming community that I find inspiring, one is accessibility, there are people who are unable to leave their homes in this world and the gaming community is their source of connection to community, so there are so many beautiful aspects of it.
And then there are other aspects of it that we talk about in the movie, there's misogyny, there's all kinds of things that go on that are a little trickier to deal with and we felt like acknowledging that was part of the process, and so far, so many people in the gaming community have watched the film and they've loved how honest we are.
And at the end of the day, this isn't a movie about video games, it's not even a video game movie. That's like saying that Titanic is a movie about how to drive a boat.
It's a movie about stepping out of the shadows and taking back the power and coming into your own as a human being.
Free Guy starring Ryan Reynolds and Jodie Comer is in cinemas now, where they are open. NSW is slated for September 9. 
Matty Galea is the Senior Entertainment Editor at Pedestrian who also dabbles in woo-woo stuff like astrology and crystals and has been penning horoscopes since the start of his career. He also Tweets about pop culture and astrology and posts spicy content on Instagram.