Anyone out there still into Riverdale? Nah? Yeah? Well you clicked this link so you must at least be intrigued by the garbage fire show with a strangely huge cult following (literally). So here's an interesting tidbit for ya: The teens of Riverdale High are putting on yet another musical, this time based on the iconic '80s flick Heathers, starring Winona Ryder.
Following the shockingly entertaining Carrie: The Musical (entertaining bc that murder), creator Roberto Aguirre-Sacasa told EW that next up they'll be tackling Heathers: The Musical.
"Last year, we had a blast doing Carrie. This year, we wanted to honor another iconic teen movie. Heathers: The Musical is BIG FUN, with great roles for the Riverdale kids," Aguirre-Sacasa said. "And everyone is singing…"
Credit: The CW
The network unveiled a cast list, revealing which Riverdale schmucko will be playing which sick and twisted Heathers character.
Filling the sass shoes of the three Heathers (think The Plastics from Mean Girls, only bitchier) is, of course, our three leading ladies Cheryl Blossom (Madelaine Petsch),  Veronica Lodge (Camila Mendes) and Betty Cooper (Lili Reinhart). The role of Veronica (played by Winona Ryder in the original) will be filled by Josie McCoy (Ashleigh Murray) and her quirky love interest Jason "J.D." Dean will be played by Sweet Pea (Jordan Connor).
As you can see from the above pic, Archie Andrews (KJ Apa) is on the cast list playing Kurt Kelly so it's looking like the buzz about him dying isn't true after all (soz for the spoiler).
Besides, would they really go ahead with the musical if one of their students died? Eh… better not answer that.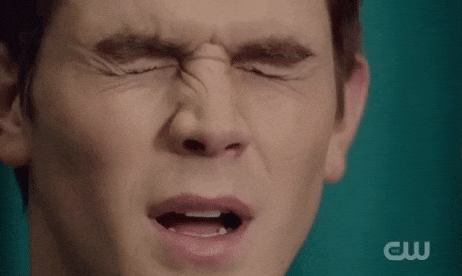 "Here we go….." Roberto captioned an Instagram photo of the cast list.
Just for shits and gigs, let's relive the travesty of Carrie: The Musical via this lil clip: