As Pedestrian.TV's entertainment editor, I live and breathe all things TV, music and movies and care very little (read: give zero fucks) about sport, so since I have no interest in the Super Bowl Half Time performers, my main focus for today was seeing if any film teasers drop. And guess what guys? We've copped a brand new look at Avengers: Endgame.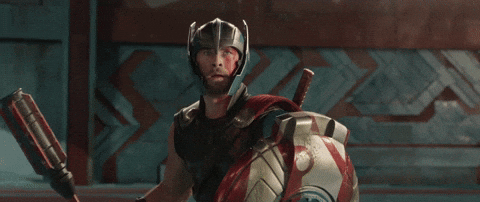 The freshly released teaser gives us a better look at the post-snap world where half the universe has turned to dust much like the better half of the Avengers.
We see New York City looking v. sad and empty, almost post-apocalyptic, and a sign that reads: 'Where do we go, now that they're gone?'
Black Widow (Johansson), Captain America (Evans), Hulk (Ruffalo) and War Machine (Cheadle)
Iron Man (Downey) and Nebula (Karen Gillan)
War Machine (Cheadle) and Ant Man (Paul Rudd)
"Some people move on, but not us," Tony Stark / Iron Man (Robert Downey Jr.) says and we then see our troupe of heroes preparing for battle, including Hawkeye (Jeremy Renner) who we missed in Avengers: Infinity War.
Check it out below:
The first teaser for Avengers: Endgame premiered in December of last year and mainly focused on the superheroes who survived Thanos' (Josh Brolin) snap in Infinity War, with Tony Stark lost in space, Captain America (Chris Evans), Black Widow (Scarlett Johansson), and Bruce Banner (Mark Ruffalo) trying to figure out where everyone has gone, and Hawkeye's big return.
Avengers: Endgame will be released on April 26th, 2019.