Well here we have it, folks. The Bachelor Australia has found its leading lad who'll be pining for love on this year's season of the Channel 10 dating series.
[jwplayer cYRrlbK0]
Last night, the show's official Twitter page dropped a promo pic which featured a hand holding glasses, clueing fans in to the fact that 2019's Bachelor was a glasses-wearer, a stark contrast to the previous Bachelors whose attraction was rooted in their beefy physique and athletic prowess.
We've had a sports chiropractor, a PT, a rugby player, but this year it will be what fans have described as a 'hot nerd'.
We've found him #TheBachelorAU pic.twitter.com/6Y1v79O9yJ

— The Bachelor Australia 🌹 (@TheBachelorAU) March 6, 2019
After much anticipation, 2019's Bachie was revealed to be an unknown bloke by the name of Matt Agnew.
In the first full-length promo shot, Agnew appears wearing said glasses while holding red roses that he'll soon be giving to the lucky ladies vying for his love.
See, Matt is a PhD student at the Centre for Astrophysics and Supercomputing at Swinburne. A certified genius.
All the reports being spun across the internet have described him as a 'hot geek' and a 'Sheldon Cooper lookalike', which I'm betting was Channel 10's goal as a means of shaking things up this year following last year's shit show.
But there's something a little suss about this narrative that they've weaved.
While the initial promo pic honed in on Matty boi's glasses as a means of highlighting his brainiac identity and the full-length shot also includes a glasses-clad Bach, there is not a single other photo of the dude wearing glasses anywhere else on the internet.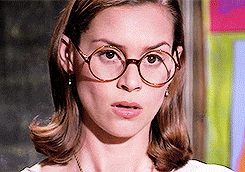 HWHAT?
The PhD candidate's LinkedIn page features a glasses-less Matthew standing in front of a brick wall, looking almost unrecognisable without his spectacles (so that's how Superman does it).
I mean, your LinkedIn is where you want to display your brilliance and look as professor-esque as possible, right?
So why didn't he level-up his genius lewk using the glasses he supposedly requires?
A scan of his name on Twitter results in a private page owned by Agnew who, once again, is not wearing glasses in the display pic.
but how can you see the ice cream without ur glasses, huh? HUH?
Even his profile on Swinburne Uni's website includes the spec-free brick wall pic from his LinkedIn.
Again, isn't this an area where glasses would surely be warranted in the profile pic?
Unfortunately he either didn't have Insta before being cast or he had it and deactivated to avoid stalkers like us from springing him as a non-glasses wearer 'coz a brand new account has popped up with only one pic: the friggen' glasses photo.
https://www.instagram.com/p/BurYviIAVDX/
Okay, I get it. Not all glasses-wearers need their specs on 24/7 to be able to see. A lot of them only wear their glasses when they're working or reading. I get it. I GET IT!
I just find it peculiar that Channel 10 has insisted on using them to market the bloke and their ~sMaRt BaCh~ narrative.
It also makes me wonder, was he wearing the specs during the audition and the casting director said, "Eureka! We'll cast a four-eyes this year! The ratings are as good as ours!"
Or did a glasses-less Matt rock up and they made him pretend to need frames in order to play into the whole science-y vibe?
Perhaps it'll all be explained throughout the series when we see if he wears them during all the horse-back riding, line-dancing, mud-fighting fun that's soon-to-had.
I'm just saying, it's very curious.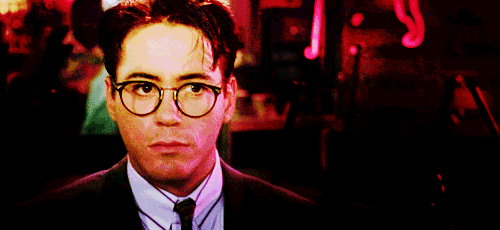 *polishes glasses*