The Married At First Sight (MAFS) rumour mill has been churning with talk that a wife swap storyline is coming and a grand total of zero people are shocked to learn that it involves the show's most controversial contestants Sam Ball and Ines Basic.
[jwplayer dXsz7FXg]
It has now been confirmed via a loved-up NW Magazine photoshoot that the despised legal assistant will set her sights on the Sydney-based tradie during tonight's episode following her dumpster fire honeymoon with husband Bronson.
In the interview, titled 'Sam is all mine', it is revealed that their torrid love affair begins after Basic slides into Ball's Insta DMs.
"I wasn't expecting [the DM] at all," Sam says. "I was lucky I had seen it, because it came through in the message requests inbox. I was like, 'Here we go, what's the deal here?' And obviously the curiosity level was heightened because I didn't know her at the time," he admits.
"Physically, Ines is more my type, but there were so many unknowns about her and I had to find out."
Basic credits having "no physical attraction" to Bronson as her reason for leaving him.
"You can't really build anything if there's no physical attraction or mental stimulation," the 28-year-old tells the publication. "What's the point of staying with someone when deep down you know it's not going to work out?"
Sam went on to say that this sentiment is also true of his relationship with Elizabeth Sobinoff.
"There was no way you would want to continue this when we both obviously don't like each other," the 26-year-old says. "Liz is obviously a lovely girl and she can talk, and there are some traits there that I do like. But unfortunately, the majority of her traits I don't like."
He adds that Elizabeth was "hard work" and living with the "ball and chain" was pure "hell". Fucking ouch.
So what is it about Sam that really takes Ines' fancy, huh? She offers a single but compelling argument as to why she put her marriage with Bronson on the back-burner to get with Sam: "He's so hot," she says of her new partner.
"You definitely need that chemistry to make anything happen," she adds. "Their relationship was failing and so was mine… You do enter the experiment to find love, so that's sort of the main purpose and vision behind it."
Sam, who has incessantly body-shamed Elizabeth both on the show and in interviews, claims that he has "PTSD" from being called "tubby".
"I've been running ever since she made that comment – I've been on the treadmill daily," he says. "I've got a counsellor. I'm trying to sort my shit out."
Ines concludes by saying that it was not her intention to hurt Bronson or Elizabeth but she's just looking to experiment.
"You don't want to harm another individual or cause any complications in other people's marriages but if their marriage is failing and yours is too…" she says. "Well, it is an experiment – and we are here to experiment."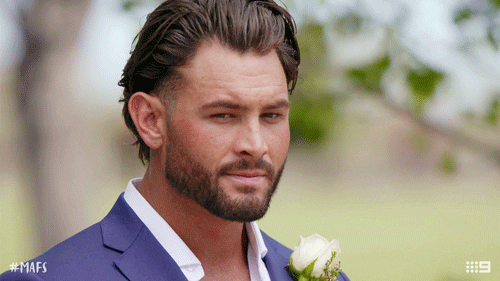 Watch in horror as the king and queen of the underworld join forces this week on MAFS.