Remember Lost? That extremely cooked noughties series about an eclectic bunch of folks who survived a plane crash and must learn to survive on an island with polar bears, trap doors, pirates and secret societies?
Well every single episode will be available on local streaming powerhouse Stan as of this Friday so you can relive the batshit goodness that was the series.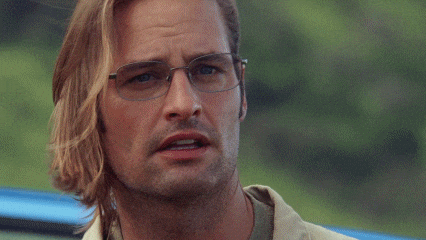 if you didn't have a mad crush on sawyer, do you even have blood in your veins?
The popular but perplexing American drama TV series ran for six seasons from September 22, 2004, to May 23, 2010 and starred Matthew Fox, Jorge Garcia, Maggie Grace, Josh Holloway, Malcolm David Kelley, Daniel Dae Kim, Yunjin Kim, Evangeline Lilly, Dominic Monaghan, Ian Somerhalder, Michelle Rodriguez and more.
Here's a lil synopsis in case ya missed it back in the day:
Follows the survivors of a commercial jet airliner flying between Sydney and Los Angeles, after the plane crashes on a mysterious tropical island somewhere in the South Pacific Ocean.
Lost has long been ranked by critics as one of the greatest television series of all time and was the recipient of literally hundreds of industry award nominations throughout its run and won many of those, including the Emmy Award for Outstanding Drama Series in 2005, Best American Import at the British Academy Television Awards in 2005, the Golden Globe Award for Best Drama in 2006, and a Screen Actors Guild Award for Outstanding Ensemble in a Drama Series.
The layout of the show is said to have been a key influence for many contemporary shows, with particular reference to the iconic flashbacks, including FlashForward, The 100 and Once Upon A Time.