If you love Harry Styles but understand that you can't actually date him yourself, then perhaps you are a shipper who mourns the end of Haylor, the extremely paparazzi-friendly coupling of Harry and one Taylor Swift.
The romance only lasted from November 2012 until January 2013, and while that may seem fleeting IRL, in Celebrity Land it is enough time to spawn at least three (3) heartfelt songs that chart their short-lived relationship.
Harry has made it abundantly clear that he's a fan of Tay's tunes, even if some of them are about him. And one of his faves appears to be 22, which he very obviously referenced on stage during his Copenhagen concert this week.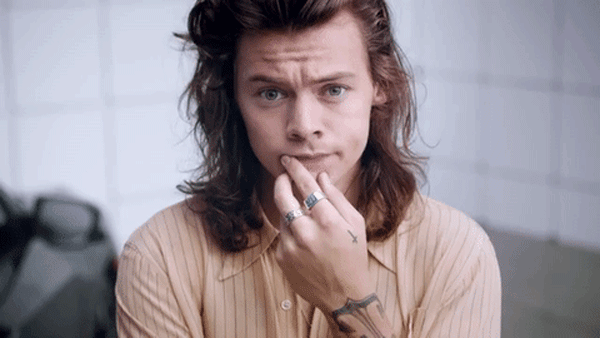 While chatting with a fan in the crowd who was celebrating his birthday, Harry sang: "I don't know about …," and then stepped away from the microphone. As we all know, the lines to Taylor's song are "I don't know about you, but i'm feeling 22."
Check the moment out here:
https://twitter.com/TheHarrySource/status/975840363427647496
Haylor fans, of course, lost their actual shit over this delightfully cheeky reference and took to Twitter to react accordingly.
https://twitter.com/wondrlandswift/status/975964817063333888
https://twitter.com/burtontotswift/status/975849939539578880
harry styles and taylor swift are probably the only people who make me happy right now pic.twitter.com/OHsfeha2ST

— dais (@taylorswiftg1rl) March 19, 2018
https://twitter.com/seIenatayIors/status/976254152438435840
https://twitter.com/awesome_cabello/status/976076776723140608
Of course, it's not the first time Harry has very publicly referenced the choon. Remember this iconic moment?
I don't know about you, but I'm feeling 22.

— Harry Styles. (@Harry_Styles) February 1, 2016
Personally, I think he just loves the song and this has nothing to do with Taylor. But then again, I'll be a Larry shipper til the day I die. Don't @ me.