Last week it was announced that Kristen Bell was returning to voice iconic cyber tea-spiller Gossip Girl in the forthcoming reboot.
While she is the only confirmed returning cast member, a certain other cast member is hella salty that she's nabbed a role (despite it being her own) and he hasn't.
I am referring to Chace Crawford who fittingly portrayed the eternally moody Nate Archibald in the OG.
"I love [creators] Josh Schwartz and Stephanie Savage. I want to see what they did, so maybe I'll check it out," Crawford told Us Weekly of the HBO Max miniseries reboot.
When the publication informed him that his co-star, Kristen Bell, was returning to narrate the series, here's how he responded.
"Is she? I love it! That's the best job in the world. You show up and do that voice. And she has the best voice, she's great," he said.
"I would love to do the voice. I wish they would ask me to do the voice of Gossip Girl this time around! That's a great job. It's a great gig. They didn't ask me!"
I mean, in his defence, Gossip Girl did end up being a bloke in the original series so if the reboot has a similar ending, it wouldn't be totally farfetched to have Crawford voice old mate GG.
That being said, I'm fanging for Chace to bring Nate back to life in the reboot, perhaps as a mentor-type vibe.
As you'll remember, the original ends with Nate being the only single one of the lot but don't feel too sorry for him 'coz he's now a major media mogul and on the road to a mayoral run.
So surely they can weave that into the storyline somewhere?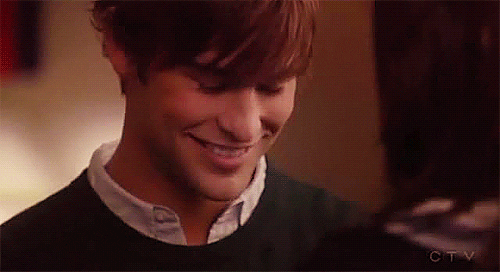 Hey, I'd vote for that smile
Image: Getty Images