You'll never bloody believe it but your fave sitcom Parks and Recreation has officially been kicking for a decade now and since it had such an impact on our comedy-loving lives, attention must be paid.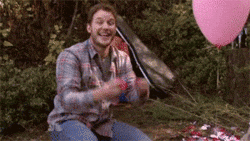 ICYMI: Your TV mom and dad, Amy Poehler and Nick Offerman, recently reunited to thank fans for tuning in all these years and I think I speak for all of us when I say they're bloody welcome.
"Citizens of Pawnee, thank you for spending ten years of your lives with us. Sharing your laughter, your tears and even your waffles," Poehler (the IRL Leslie Knope) says.
"We love you, and we can't thank you enough for your support," Offerman (Ron Swanson) concludes.
Ten years ago today, a little show called #ParksAndRec came into our lives. 💕

Amy Poehler & @Nick_Offerman have a special message for all of our fans: pic.twitter.com/smp77vNzGO

— Parks and Recreation (@parksandrec) April 9, 2019
You can catch all seven seasons of comedy television gold on Stan but in the meantime, let's celebrate this momentous occasion with 10 times the gang made us wet ourselves over their hilarious gags.
1. That time they went ice-skating and everyone kept slipping because the red carpet wasn't long enough
*'Get On Your Feet' plays in the background*
2. When Joan Callamezzo was so hungover that she collapsed live on Pawnee Today, forcing Ron to take over
3. Leslie's feminist manifesto
4. Any time April dropped a savage but relatable line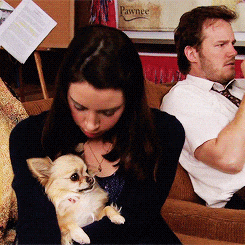 5. When Ron wasn't having a bar of the clerk fanging vegan bacon

6. Leslie's revenge on Pawnee Library for charging her $40 in late fees on a book about female orgasms
7. When the poor bastards got food poisoning
8. When everyone got sloshed on Snake Juice
9. When Ron served us this poignant piece of information:
10. And lastly, literally any time Chris Pratt existed