Thought you'd seen the last of the witches of American Horror Story: Coven? Welp, you is wrong.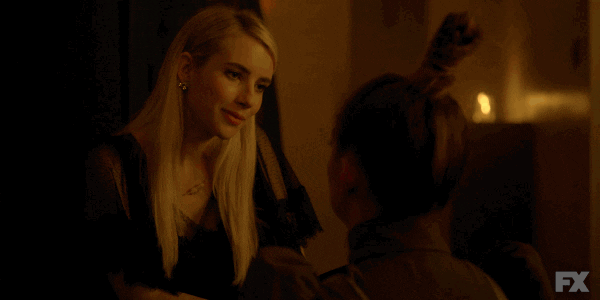 AHS fans everywhere thought the spellbinding sisters had transmutated the heck outta here after Apocalypse but according to Ryan Murphy, they've got at least one more season ahead of them.
"The witches will be back," Ryan confirmed to Entertainment Tonight during an interview at his Walk of Fame ceremony.
"Not next season, though, but we have some really fun plans."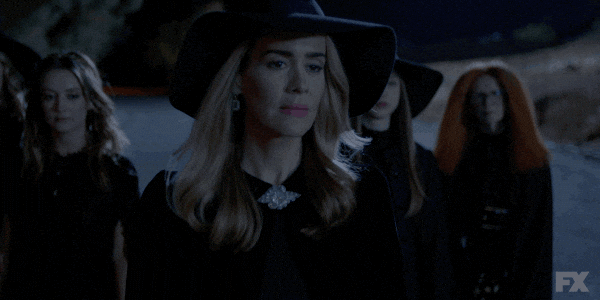 When pushed further, Murphy said that he could not unveil any more hints as he had yet to tell the cast that they'd be reprising their roles.
"I can't say what it is! I'm going to this luncheon, and many of the Horror Story actors are there, and I'm gonna tell them for the first time," Murphy revealed. "So I have to tell them first."
The witches will be back! In an interview with @ETNow, @MrRPMurphy revealed that the The Coven will return in a future season of American Horror Story. #AHSApocalypsepic.twitter.com/j4hxPRI9OV

— Pop Crave (@PopCrave) December 5, 2018
If, like me, you're an absolute super witch fan and follow the cast on social media, you'll have seen the abundance of glorious snaps from the event where the coven reconvened to celebrate their real life supreme, including Jessica Lange, Emma Roberts, Billie Lourde, Leslie Grossman, Sarah Paulson and the antichrist Cody Fern.
Behold the ~magical~ pics below:
No word yet as to what the theme of the next season will be and it's definitely not witch-related but the knowledge that our sisters will be back for another season has Vitalum Vitalused the life back into me.