Beginning study for the first time after high-school is a unique experience you can't possibly replicate, not even if you head back to study again later. It's all fresh, and exciting, and even if you're not a huge party animal you're inclined to give it a go just to see what the fuss is all about. And so you should!
It's a time of discovery, whether that's directly related to your study or just that time of life in general, and there are some things you just really need to tick of the ole' bucket list.
Get Drunk During The Week
Don't get me wrong (and don't panic), the occasional midweek drink sesh is definitely a thing that happens when you graduate and get a full-time job, but depending on your industry it's a thing that ranges from mildly to wildly inappropriate. You're also older and it's getting harder and harder to hide your hangover from your boss.
But those glorious mid-week club/bar nights while you're studying? Totally acceptable.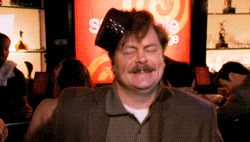 Leave Your Major Assignment Until Last Minute
Ok, this is NOT actually a good idea, but it is one of those adrenaline rushes every student needs to live through at least once (probably just once, but let's be real it's going to happen more often than that).
While your stress levels will be through the roof, there's something exhilarating about the rush of managing to hit word count in a basically coherent way mere moments before the deadline.
This is something you cannot do in the real world, where poor performances can actually cost you your job and definitely damage your professional rep as a reliable and worthwhile employee.
Abuse Your Student Discount
Use. It. Everywhere. I can't emphasise enough just how much you're going to miss those major price drops. Use it for food, use it for shopping, use it for cheap date ideas (hello, movies and theatre) and definitely use it for that constant drain on your resources, public transport.
I can assure you, your first fulltime job isn't going to be so much of a pay rise that you don't feel the hurt of paying full price, so take advantage while you can.
O-Week Pub Crawl
Do you know what happens when someone mentions pub-crawl now? I shudder. My body physically rejects the potential effort when I could just as happily get drunk in the one place. But it's also one of those stupid things you kind of have to try at some point. Get it done early.
It doesn't have to be O-Week, although nothing bonds you with your future classmates more than a wasted d&m. You can always join in your faculties crawl later on in the year.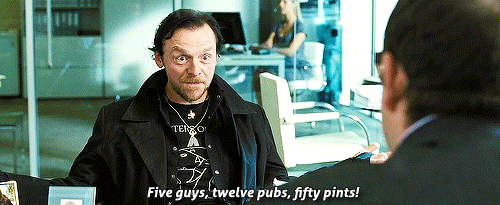 Join A Club
This is the one thing I didn't do that I always wish I had. Well, technically I joined the basketball team I just never showed up. Jump in at the start of the semester and join a club or two that tickles your interests, whether it's sports, something activist or a huge appreciation of Dr Who. You'll find a club of like-minded people from outside your own degree.
Travel
I don't just mean go on exchange, although if you can afford it I've never come across someone who did it and regretted it. But if like me exchange is on the list of things you'd love to do but just can't financially swing, right up there with living on campus, don't sweat it.
Do you even understand how amazing study breaks are? You will never get MONTHS off at a time again. Plan ahead to take advantage of all the cheap flight and accommodation deals. I promise you won't be sorry, even if you're living on mee goreng for a while when you get back.
Be An Intern
You can absolutely be an intern at any time, and should if you want to dip your toe into something new. But never will not being paid for your work be a more viable option than while you're studying and probably doing some form of shift work anyway.