Good news travel enthusiasts! Australia has recently made new working holiday and study visa agreements with Austria and the Czech Republic internet official so you can earn money there legally now.
Of course, this news would have been just dandy  7 years ago when someone I know and definitely not me was in Prague and somehow found herself with a marketing job offer that did not last very long thanks to, you know, laws. But hey, at least now you, dear reader, can give it a better go!
Like all these working visa dealios, it's for the young'uns. You'll have to be between 18 and 30 years old to travel, work or study in Austria and 18 to 26 to do the same in the Czech Republic…which I guess makes my mate feel better that it's too late for her anyway.
So what cities will most of you be heading to? Webjet has reported that you guys can't get enough of Prague and Vienna, which comes as a surprise to nobody. But get in quick as there will be an annual limit of 200 Visas to Austria and 500 for the Czech Republic.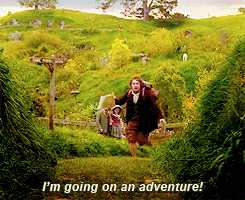 The shift in travel habits amongst the youth market from simple holidays to very extended work or study trips has been steadily growing for years now.
A few years ago WYSE Travel Confederation found in their Millennial Travel Survey that this change in travel preferences was rated by 55% of respondents as being motivated by wanting to actually interact with locals, while 45% felt it was important to experience everyday life in another country. Which makes my little travellers heart all warm and glowy.
In preparation for the future jaunt you're obvi going to go on now you can get more info on visas to Austria here and those hearing the Czech Republic calling their name can pop over here. Happy travels, kids!
Image: iStock Images / [narvikk]