Somehow quietly opening in Sydney's huge Pitt St Westfield last week, the new burger venture from the team at Grill'd has opened up shop, slinging burgers from a chic-as-shit spot in the middle of the city.
[jwplayer wrHlZH9I]
Almost like a fancy older sibling that's gotten themselves a cool, hip job and a trendy house in the popular suburb of town, Williams is a touch of "Australian hinterland meets the coast", and aims to produce well-crafted dishes made with high-quality ingredients, leaning on the ethos of sustainability of Grill'd, while existing independently.
On the menu, while there are a healthy bose of good burgers, as well as salads, snacks, sides, house sodas, milkshakes, cocktails, ciders, beers and wines.
Highlights, head-turners and expected big sellers include the Sunday Roast Chicken with Gravy (which also features crunchy lettuce and Brisbane's Picklehead pickles) and the Tuna Cheeseburger, which involves a yellowfin tuna pattie, native BBQ sauce, iceberg lettuce, cheese, and mayonnaise.
For the vegos or those not wanting a meaty burg, here's the Corn Fritter burger, with a zesty lime and mint yoghurt and spizzy jalapeños, or the Mushroom & Parmesan, holding a char-grilled mushie, Williams house sauce, lettuce, tomato, sharp and bitey parmesan, and fresh herbs.
The sides go from the very-naughty Burger Days Chips (skin-on chippies with brisket gravy, Williams sauce, cheddar and herbs) to the more-responsible (??) charred broccoli or crispy cauliflower. Whatever side you end up on, it sounds like you'll be very satisfied.
For sweets, there's something called the 'Williams Dessert Sticks' which is a choice of a 'seasonal ice cream stick' (intriguing) dipped in dark or milk chocolate, and paired with a choice of three toppings. I don't know what any of this would look like but I feel like I'm making a deal with the Cursed Frogurt guy from The Simpsons.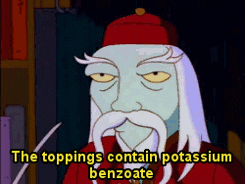 Jumping right into the Grill'd world domination trend, Williams already has a shop open on Level 5 in Sydney's Pitt St Westfield and a spot in Melbourne's South Yarra predicted to open in October, the team has plans to expand in 15 more locations over the next three years.