PEDESTRIAN.TV has teamed up with McCain to give you busy bees some convenient and affordable meal inspo.
Put your hand up if you're lazy in the kitchen, particularly now that the weather's started to turn depressingly sour.
It's so hard to find cooking inspiration and plan meal ideas in advance, so we asked food stylist, photographer and author Sally O'Neil (AKA. The Fit Foodie) for help.
Sally's provided some recipes that are not only super 'gram-worthy (no filter required) but also consist of really minimal methodologies. The lunch and dinner recipes, in particular, only involve a coupla steps.
This is #foodporn for the lazy soul. This is what dreams are made of.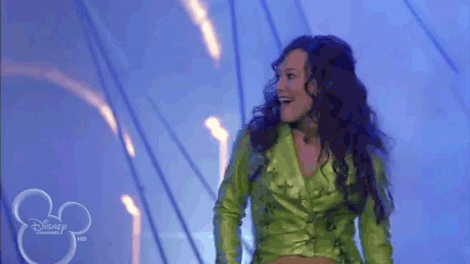 Click on the breakfast, lunch and dinner headers and we'll direct you to the recipes. For more quick 'n' nutritious meals, take a peek at McCain's Oh My Veg range. Now get ready for that inspo. Bon appétit, sis.
Breakfast – Brownie batter oatmeal
Lunch – Japanese salmon bowl
Dinner – Warm Green Bean Salad
Breakfast
Brownie batter oatmeal
You will need:
1/2 cup rolled oats
1 1/2 tbsp cacao powder
2 tsp chia seeds
1 tsp granulated stevia
1 tsp vanilla essence
1/2 cup yoghurt (dairy or non-dairy)
1 tsp nut butter
1/2 cup milk of choice
1 tbsp sugar-free chocolate chips (or cacao nibs for dairy-free)
Method
In a jar, mix together the oats, cacao powder, chia seeds, stevia and vanilla.
Add the yoghurt, nut butter and milk, mixing again until well combined.
Add 1/2 the chocolate chips or nibs and stir through the batter, then use the rest to top the oats.
Leave in the fridge for 4 hours (or overnight) to thicken then enjoy.
Tip: As each recipe makes one jar, why not make 2 jars at the same time so you can enjoy another one the following day?
Lunch
Japanese salmon bowl
You will need:
1 tbsp sesame oil
2 tbsp tamari or soy sauce
2 tsp dijon mustard
1 tbsp honey
2 x 115g fillet salmon
2 x packets of Oh My Veg Miso Asian greens
1 tsp black sesame seeds
1 tsp chilli flakes
1/4 bunch fresh coriander
Method
Preheat the oven to 180°C.

Mix together the sesame oil, tamari, mustard, and honey until well combined.
Pour over the salmon and bake for 10-15 minutes until cooked to your liking.
Meanwhile, heat the Asian greens as per packet instructions.
Allow to stand for 2 minutes then add to a bowl.
Top with salmon, sesame seeds, chilli flakes and fresh herbs.
Portion the remainder of the meal and pack for lunch the following day. Enjoy!
Dinner
Warm green bean salad
You will need:
4 tbsp hummus
1 tsp paprika
1 tsp cayenne pepper (optional)
2 serve rice or konjac noodles
2 large egg
2 x packets of Oh My Veg beans + mushrooms
6 cherry tomatoes, halved
1 tsp sesame seeds
Coriander and lime to serve
Method
Mix the hummus, paprika and cayenne together, and add to the base of a bowl.
Rinse the konjac noodles and heat, or cook rice noodles to pack instructions.
Boil an egg in bubbling water for 7 minutes, then peel and halve.
Meanwhile, heat the green beans and mushrooms according to instructions and mix with the cooked noodles.
Stir in cherry tomatoes.
Top with coriander, black sesame and a squeeze of lemon juice, as desired.
Portion half into a container for tomorrow.
Image: Instagram @thefitfoodieblog / Supplied