Every day, we're inundated with PR pitches here at PEDESTRIAN.TV.
Emails about album releases, new venue openings, obscure festival line-ups and bespoke herbal deodorants fill our inbox at an almost incomprehensible rate. We kid you not, every day there's a new organic superfood we must know and/or write about.
Every so often though, something slides in that grabs our attention with both hands. A new book titled Food Hacker was one of those.
Freshly released on July 2nd, the book is the brainchild of the nutritionist and star of Channel Ten's 'Good Chef, Bad Chef', Rosie Mansfield.
It's a compendium of recipes and time-saving techniques for young people who want to learn "how to cook tasty, cheap and simple weekday meals in a jiffy". And it rules.
As a deeply single, deeply skint 23-year-old who has just moved out of home and is hellbent on eating healthy, I couldn't get my filthy mittens on a copy fast enough. I've read it and I'm pleased to confirm that finally there exists a cookbook that acknowledges we Singles Need To Eat, Too.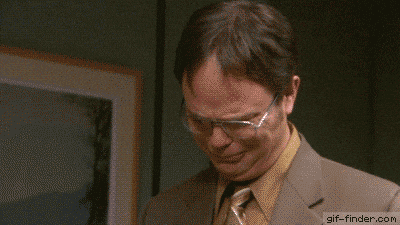 Here are the top five hacks I learnt from the deliciously simple cookbook.
1. FREEZE YOUR SPENNO SAUCES IN ICE CUBE TRAYS
"Ever find yourself opening an expensive jar of something like pesto or curry paste only to use it a couple of times before it turns nasty?" asks Mansfield. And we all know the answer.
rare footage of my brain after opening and using my Maggie Beer Tomato & Basil Sugo once
To curtail this expensive waste, Mansfield recommends freezing your spenno sauces into ice trays. You can freeze everything from tomato purée, curry paste, coconut milk and leftover stock. Freezing won't mess with the taste or nutritional value, either.
It doesn't end there. You can freeze foodstuffs, too. Got some wilting kale or spinach? Save it but whizzing it up in a blender and pour it into another ice tray. Adding the cubes to your morning smoothie will make it creamier and more filling (and nutritious).
Double hack? Keep the now-empty jars and use them to store leftovers of whatever you whip up next. Win win win.
2. SOME FOODS ARE WORTH BUYING ORGANIC, OTHERS NOT SO MUCH
Organic food is expensive. What's more, organic certification in Australia is best described as a three-ring shit show. We have seven different organisations able to perform certification, which can lead to unnecessary consumer confusion.
A lot of the time, food labelled 'organic' can just be a clever marketing ploy.
When it comes to fresh produce though, organic can really be worth the extra pennies. Mansfield explains there's a 'dirty dozen' fruit and veg varieties that tend to be "sprayed more heavily than other fruit and veg".
These include apples, peaches, strawberries, grapes, celery, kale, spinach, capsicum, cucumbers, tomatoes, sugar snap peas and potatoes.
So if you're tossing up between the organic kale or the organic body wash, choose the former.
3. YOU CAN (AND SHOULD) TRY OUT EATING '80 PER CENT VEGETARIAN' 
In other words, there's serious merit in giving a Flexatarian diet a go. If the terms '80 per cent vegetarian' and flexatarianism have both gone over your head, bear with us.
As Mansfield explains in her book, "Being a 'Flexatarian' is a cheeky way of saying that you are starting to cut back on your consumption of meat in general".
What are the benefits?
First of all, cutting down on your meat consumption does the environment a solid. Eating ethically-sourced ingredients (like this mock meat mince Woolies just started stocking, for example) causes significantly less carbon dioxide emissions than traditional meat manufacturing, in turn helping to prevent climate change.
Second, it's great for your insides. You're likely to add more plant-based foods to your diet if you're a Flexatarian. It's a way of eating that includes significantly more whole grains, legumes, fruits, and vegetables than regular meat-based diets; all the goods bits that increase antioxidants, fibre intake and anti-inflammatory foods.
Third, you'll probably save a tonne of cash eating this way. Meat is expensive. Beans aren't.
The best bit? You don't have to cut out meat entirely. You can still eat it when you really feel like it. Flexitarianism a crash diet plan, or a fad. It's a mindset that can promote healthy eating habits for the rest of your life.
If you wanna get started, Mansfield recommends introducing 'Meat-free Mondays' with your family and friends. Having a dedicated day to trying out new recipes and getting creative in the kitchen is good for your soul, too.
4. STOP EATING BEFORE YOU'RE 100 PER CENT FULL
How often do you eat that last forkful of lasagne even though you feel physically ill?

spaghett guilty as charged sir
Everyone knows the feeling. You're positively stuffed, even a bit groggy; your pants feel uncomfortably tight all of a sudden.
Eating past the point of fullness is little more than a habit… a habit that's particularly strong in people whose parents forced them to polish off the contents of their dinner plate.
Throw in the fact that most restaurants' portion sizes are way bigger than they need to be, and you have a recipe for overeating.
To avoid this yucky feeling, Mansfield eats by the Japanese practice 'Hara Hachi Bu', which she explains means eating until you're "80 per cent full".
"I attempt to finish eating when I am 80 per cent full and nourish myself with 80 per cent plant-based foods," she writes.
The best way to do this is to eat slowly. Our stomachs are laggy creatures – it can take them up to twenty minutes to tell the brain they're full.
Try to savour every mouthful and minimise distractions (like playing on your phone or watching the tele) while you eat. This will help you tune into your satiety signals.
It's also important to not let yourself get too hungry in the first place. People tend to overeat if they skip meals and let themselves get ravenous. If you leave lunch until 3PM, you're far more likely to crave a footlong over a six inch.
All that said, sometimes you'll eat past the point of 80 per cent full. Sometimes you can't turn down a slice of choccie mud cake despite having just devoured a souvlaki whole, and that's okay too.
It's a guideline for feeling good, not a hard and fast rule of deprivation.
5. YOU CAN MAKE PICNIC-READY NACHOS IN A PLASTIC BAG
This is probably the simplest 'hack' in the book, but God, did it speak to me on a visceral level.
It's really hard to know what to bring to a picnic. Most things require transportation in tupperware. These vessels are hard enough to keep track of at the best of times… throw in a frosty afternoon Corona or two and you're likely to leave your precious plastic in the park.
Solution? Make your meal in the bag whence it came.
All you need is a large bag of plain tortilla chips. Turn the bag on its longest side and cut the spine of it off with scissors. Now get layering.
You can add anything you like, but for this particular recipe Mansfield recommends the funky fresh stylings of shredded iceberg lettuce, tomatoes, drained corn kernels, black beans and a dollop of Greek yoghurt topped with coriander, chilli and some grated cheddar.
Minimal mess, maximum flavour. You beauty.
Food Hacker is available online and at all good bookstores.
Image: Food Hacker / Penguin