Seasoned travellers will have had their airport security routine down pat by now. Laptops out, non-beeping shoes, gels and liquids in a separate, clear bag that is easy to grab out of your main cabin baggage. Well pretty soon a few of those routines could be obsolete as Melbourne Airport is the first to roll out a new security system.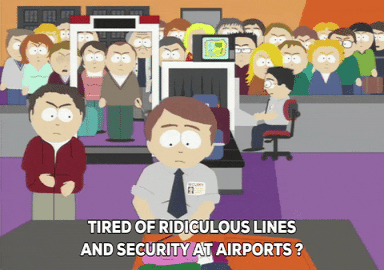 You do it, but you grumble about it, and you're not the only one because let's be honest it's a pain in the bum. The latest International Air Transport Association (IATA) survey revealed that the two things we hate most about flying are getting through security and getting on the plane.
The new screening system by Smiths Detection is based on the same technology as CT scans, providing a 3D image of what's inside your bag. It has a super high level of detection of explosives, so your gels and liquids can stay where they are, and electronic devices don't interfere with it, so your laptop can stay put too.
The smarter technology means way less hassle for passengers getting to the airport, without compromising on security.
Melbourne Airport Chief of Aviation Simon Gandy reckons that while this might be the first time this technology has been used in Australia, it will be the way of the future.
"The quality of x-ray imagery and software functionality is also superior to what we have seen previously and will certainly shape the way the aviation industry works in the future, and we look forward to sharing our findings with airports globally."