If you've been in a major metropolitan area of Australia over the past few months, you'll probably have noticed that the cool new thing is brightly hued rental bikes dotting the city landscape like a kind of urban herpes. Strewn across footpaths, chucked up trees, blocking thoroughfares, polluting the Yarra… one could be mistaken for thinking they're actually part of a radical art project exploring the intersection between gentrification and urban decay.
Well, like 'em or not, there's more of them coming. According to a PR drop in the Sydney Morning Herald, the world's biggest bike sharing company is ready to roll through Sydney. Chinese company Ofo is planning to distribute 200 bikes throughout Sydney on Wednesday night in time for the Thursday morning commuter rush.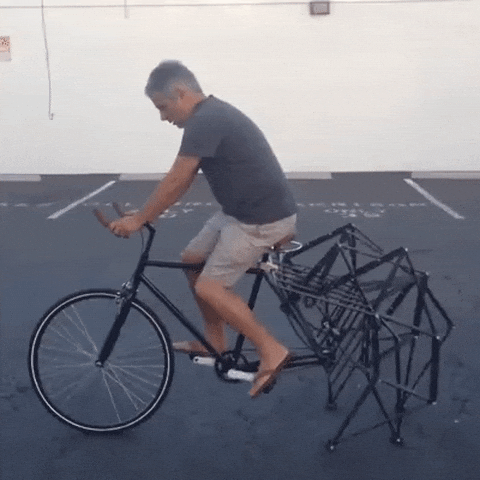 Oh, it doesn't stop at 200 by the way. They'll be dropping 200 more in Waverly Council next week, followed by 200 in the inner west.
Look, one might ask whether thousands and thousands of rental bikes tossed throughout a city with barely serviceable cycling infrastructure and a population of drivers with an insatiable bloodlust for cyclists is a good idea. Doesn't matter, baby! They're here!
Perhaps these ones will be different. According to Ofo Australia's head of strategy, Scott Walker, their app designates about 30 "parking zones" in each council area, and alerts you if you try to park your bike outside of that geofenced area. Though, to be fair, I have never obeyed an app alert and I certainly won't start now.
There are currently over 4000 dockless bikes in Sydney. Which is a lot, but expect that number to increase sharply. Ofo joins providers like ReddyGo, oBike and Airbike in providing rental bikes to the city.
Prepare yourselves. The bikes are coming.
Source: Sydney Morning Herald
Image: Getty Images