The Australian limited edition run of the Post Malone X Crocs collaboration went on sale this morning and basically walked themselves out the door with the Crocs site selling out in 12 minutes flat. God you lot are a keen bunch, aren't you?
Now that you can't cop a pair of these (god-awful, let's be honest) shoes from the internet, they're already being flogged on eBay for incredulous prices.
If you check out the Aussie eBay site, there's a pair of size 8 Crocs going for $250. That seems ridiculous, right? They were going for $79 originally! But of a bloody mark up if you ask me.
Please, let me bring your attention to the US eBay site. Considering the rare collab was an Aussie exclusive this time around, they're all the more lucrative for the American Posty fans.
In fact, one pair of women's size 7 of the fancy gardening shoe (they've got plants on them, fight me) are being for $500USD, or a huge $716 Aussie bucks. THAT. IS. TOO. MUCH.
I thought that paying 80 bucks to desecrate your own feet was enough but SEVEN-HUNDRED-AND-TWENTY-WITHOUT-POSTAGE is just…insane. They can pay ME that money and I'll piff the shoes off into the ocean where they'll probably float back to shore anyway.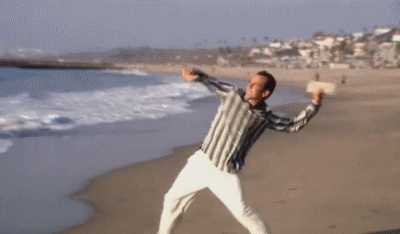 If you're still real keen on slipping your feeties into these cursed clogs, we've been told that there's a very tiny amount of shoes left at the Culture Kings store on George St in Sydney. So hop to it, and save yourself a full $650 from those eBay hawkers.
Image: Supplied / Adam Degross