Contributor: PEDESTRIAN.TV
Get ready to jingle those bells and jump on that ol' stylish sleigh, because fashion Christmas – AKA Afterpay's AfterYAY sale – is on now. Ho, ho, ho, you fashion aficionado.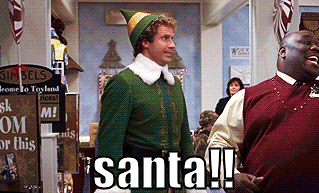 Afterpay's AfterYAY flash sale, taking place right now until midnight tomorrow, features thousands of brands selling their goods from anywhere between 30-60% off. That's 2 days to snap up some pretty ridiculous deals. It's also prime for those who have boujee taste but are also constantly looking to save a penny or two.
For those who aren't familiar with Afterpay (although most of us already rely on it to purchase our various goodies), the initiative lets you buy your fun things upfront and then pay those fun things off in a series of interest-free instalments down the track. Yes, interest free. Mood.
Anyhoo, back to the sale. From The Iconic to MAC and EB Games, the flash sale not only features an eclectic array of fashion and accessory items, so you can deck out an entirely new wardrobe just in time for spring cleaning, but also a plethora of  deals available in tech, beauty, travel accessories, health and auto gear. New sale, new you. There's literally something for everyone – new sale, new you.
Check out some of the participating brands that we're super pumped about (if we were to list all of them, we'd miss the sale):
To think this list is only a fraction of the brands on offer just about sends my inner stylist into a rage of excitement. In fact, I think I just wet myself. (All good, though – I'll just get some new bottoms at the sale. Love that for us.)
To take part in the sale, you'll need to sign up to Afterpay. Once you're all signed up, you're able to access the sweet, sweet deals. If you prefer to see the real thing, you can also head to participating stores IRL to make your purchase. Or if you prefer to browse on the go, just download the app.
Head on over to the sale here. See you inside the sale, fellow bargain-hunting queens.