Bella Hadid is one of those rare people who can make practically anything look good – so it's not a total surprise that she has gone and made a successful career out of modeling.
One need only jump over to Bella's Instagram account for photographic proof that the 22-year-old Malibu bae can make some of the oddest outfits look 'far-shun'.
[jwplayer x4Q6C1lV]
From blindingly bright jerseys, complete with matching tinted sunglasses…
… to incredibly nostalgic 2000s homages in the form of slogan singlets, Paris Hilton-worthy wigs and head wraps…
…. Bella makes a convincing case for even the most unusual attire.
As fugly as these outfits might initially seem, there's something about how Bella wears them that makes me second guess myself and think, 'actually, maybe I don't hate it?'.
Her latest outfit, however, is objectively cooked – no matter what way you look at it.
Earlier today, Bella shared some snaps on Instagram wearing a very… bold accessory:
https://www.instagram.com/p/BsdmCtmAR3p/
If you look at the bottom of this selfie, you can see the beginning of a neon green vest situation.
Sure enough, a quick hop over to her Instagram stories tells a very similar tale:
If you keep scrolling, it becomes apparent that this lime accessory is actually a bulletproof vest.
Now, I don't know about you, but it feels like there's something incredibly counterintuitive about having a NEON GREEN bulletproof vest. It's kind of like 'HELLO snipers!'
After a little more research, it turns out that the vest – designed by Virgil Abloh as part of the Louis Vuitton x Chrome Hearts collaboration – isn't actually functional.
Yup, Bella is literally just wearing a bulletproof vest purely for its aesthetic quality, and I'm not sure if that's better or worse….?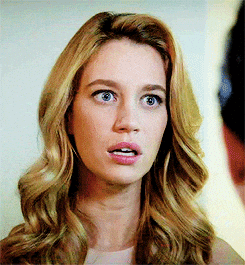 I have, however, thought of one upside to wearing the SWAT-level accouterment: you can walk down the road screaming the words to La Roux's absolute banger: 'Bulletproof'.
It's no use looking at it anymore – I still hate it.