Bella Hadid and The Weekend (real name: Abel Tesfaye) are one of those Hollywood couples you can't help but ship.
Despite breaking up in 2016 – with the Weeknd going on to date Selena Gomez – before getting back together earlier this year, Bella and Abel have always kept things ridiculously amicable.
After their initial split, the model openly admitted to Teen Vogue, "I'll always respect him, and I'll always love him."
"Sometimes you want to be sad about it or handle it differently, but at the end of the day, you never want to burn a bridge that you've fought so hard to build."
That is so goddamn wise and beautiful and yep, we always kinda hoped these guys would rekindle their epic romance.
That good news came in May, when the pair were spotted getting cute AF at Cannes, prompting reunion rumours. Since then, they've been posting very adorable pics with each other on Insta, making it clear they're definitely an item again:
Now it seems the couple might have taken their relationship to another level with talks of an engagement running rife.
Speculation of Bella and Abel's proposal came when a source revealed that the couple are "madly in love with each other," before going on to say "a proposal is on the horizon."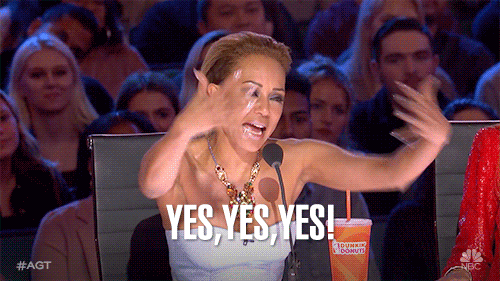 But has it happened, or it it just going to happen soon? That's the question.
Adding momentum to rumours they might already be engaged is the fact the pair recently moved in together, and reportedly just signed a lease on a penthouse:
"He asked her to move in and she, of course, agreed," an insider told Us earlier this month. "She felt that this was the next best step in their relationship." 
Ah to be young and in love… and so famous you can live in a goddamn penthouse.
While there's no sight of an engagement ring juuuuust yet, you know we're keeping our eagle eyes on watch for the first glimmer of a diamond on Bella's digits.
Image: Instagram / [@bellahadid]