Clear your schedule for the rest of the day, friends, because you've got a new plan: crying. A lot. Why? Because I'm about to share with you the story of a man who adopted the cats of his brother, who recently passed away, and then built a cat paradise / monument to his bro's memory in his basement.
It's no secret that we all grieve in different ways. This guy's method just happens to be building the world's greatest indoor cat gym, featuring real jungle sounds and an LED starry night sky.
Reddit user Dexilles shared his project earlier today on the r/DIY subreddit – a forum that usually skews more towards the humble-braggy than the heartwarming/heartbreaking. He wrote:
I adopted my brother's two Bengals when he passed away. I did my best to build them a cat jungle in my basement and make him proud.
For the uninitiated, Bengal cats are the result of breeding domestic cats with Asian leopard cats to produce a big kitty with gorgeous markings, very high intelligence, unlimited energy and a burning desire to destroy things.
They, of all breeds, are the kind of cat who could appreciate an indoor jungle.
And it is a pretty sweet jungle:
In a longer post on Imgur, Dexilles explains that he built the basement cat run with "literally zero experience", and still managed to put up drywall, carpet the walls, build shelves and caves for the kitties to sleep on and crawl through, and create a night sky ceiling with LED lights in the shape of his brother.
This is some Mufasa-level shit. I am not crying at the thought of the kitties looking up and seeing their dad picked out in stars. I'M NOT.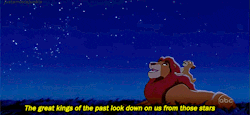 Dexilles explained at the end of his Imgur post that his brother passed away earlier this year, and the whole project is for him.
This is my little brother Boston. I did all of this for him. I wish he could see it. He passed away on Feb 03, 2018 from suicide. I love him and miss him more than words can possibly describe.
The cats, Benji and Nala, sure look like they're enjoying being able to literally climb the walls of the best memorial to a cat-lover probably ever created.
If you're already crying, I suggest you go look at more pictures of them, which you can do at the full Imgur post here. Rest in peace, Boston. You've got a great brother, and your cats are very loved.
---
If this article has affected you in any way, or you would like to talk to someone, please call beyondblue on 1300 22 4636, Lifeline on 13 11 14, or the Suicide Call Back Service on 1300 659 467. If you are in immediate danger, call 000.