Noted icon Henry the seal has flipped and flopped his way through a small seaside town in Victoria, enchanting locals with his girth, audacity and lust for life. I only hope that one day, I can have the same impact on a group of strangers.
Henry the seal emerged from Port Phillip Bay on Friday with a mission to wreak havoc on Point Lonsdale — a wee seaside town about 28km south-east of Geelong.
Absolutely stunning footage captured by 9News showed the big, blubbery boy hooning up a street en route to the servo.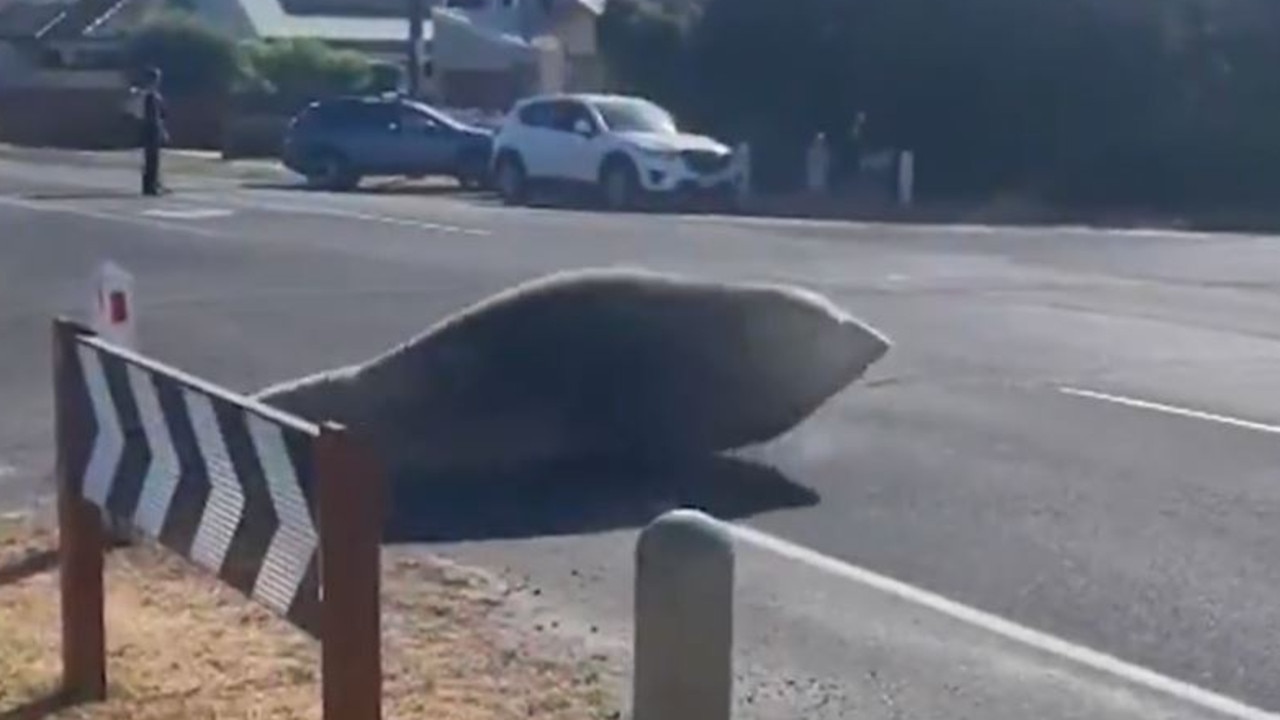 But Henry was not visiting the local BP to pick up a Gatorade or empty his savings account just so he could buy a humble icy pole. Instead, my meaty man chose violence.
For reasons we'll likely never understand, the absolute madman head-butted two windows at the service station. Perchance he was appalled at the price of fuel and decided to take matters into his own flippers.
The donk when his boofy head made contact with the glass — which you can hear about 40 seconds into the below vid — was nothing short of mesmerising.
Kalaya Ussawathawornchai, who owns the BP which felt the wrath of Henry's solid noggin, told 9News the police believed he saw his reflection in the window and thought it was another seal. We love a thick king who most likely lacks object permanence.
A Victoria Police spokesperson told The Herald Sun that Wildlife Victoria helped Henry safely hoof it back into the ocean.
At least he didn't crank one out for the people of Point Lonsdale to see, à la Thor the adolescent male Arctic walrus who got a bit toey in Scarborough in the UK on New Year's Eve.
Truly a stunning way to ring in 2023, if you ask me. Let him mazz.
Image: 9News