In news that has not pleased this sweaty mess of a human (me) at all, apparently most of southeastern Australia is headed for a heatwave for the rest of the week. It's been quite the rainy summer thanks to La Niña, which the clever clogs at the Bureau of Meteorology of course predicted last year, but now the same geniuses have warned that some insanely hot days are coming.
The heatwave conditions are gonna hit Adelaide and somehow, Hobart (?) hardest in terms of how high the temperatures are compared to the cities' averages, which is weird because I thought it snowed all year round in Tasmania. Guess I was wrong. The heatwave conditions have already started in WA and are headed east, hitting Hobart by tomorrow according to the BoM official heatwave site (yes that's a thing).
In the Nullabor it will reach 38C, which is a whopping 15C over the average, and it's already pretty stinky in Adelaide, with the city of churches copping a heatwave of 33C day today, 36C tomorrow and 37C on Friday. Yuck.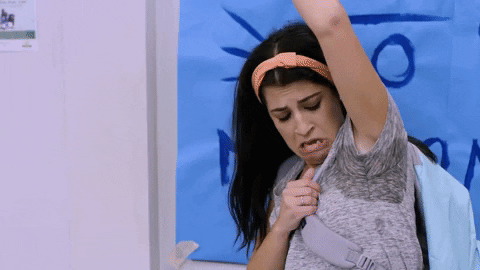 Elsewhere, it will be 31 degrees in Hobart on Friday, which is surely illegal. Meanwhile in Melbourne it will be 31C for the next two days before hitting 33C on Friday. So not an unbearable heatwave, but still enough to give you thigh chafe.
It's going to continue being rainy and humid in Sydney, so if you're like me and blessed with hair that sports flyaways at any hint of moisture, you better check out this genius frizzy hair hack just perfect for horrible humid and/or rainy days that I recently discovered HERE.