Here we go: the Federal Government has unveiled its 2021-22 Budget, also known as the nitty gritty of how the government will spend your tax dollars. If it feels like we only just had a Budget, that's because we did – last year's Budget was delayed by six months to deal with a little known thing called the COVID-19 pandemic.
The theme of this year's $74.6 billion Budget? "Securing Australia's recovery". You'll hear Treasurer Josh Frydenberg say it repeatedly. Essentially, Australia has gotten through the height of the pandemic and is now looking towards what comes next – and the government is putting a very positive spin on things.
"We are better placed than nearly any other country to meet the economic challenges that lie ahead," Frydo said on Budget night.
There's a lot to dive into, so PEDESTRIAN.TV has pulled out the key points that impact young Australians.
Women's safety is a big priority
Surprise, surprise – the government is putting women's safety at work and at home high on its priority list. (They've been insisting it has nothing to do with recent events in Canberra, but it's certainly timely.)
"Everyone has a basic right to safety, equality and respect in our society, and we all have a responsibility to address gender imbalances in Australia to create real change and genuine advances for women and girls," Minister for Women Marise Payne said.
All up, there's $3.4 billion going towards women's safety, economic security, health and wellbeing, outlined in a Women's Budget. Some of this is in direct response to the pandemic, which saw women disproportionately impacted by job losses but which saw rates of domestic violence increase.
Some of the big ticket items include $261.4 million for frontline domestic and family violence services; $129 million in legal assistance to women fleeing violence; and $9.3 million to further implement recommendations made in the Respect@Work report, which includes improving legal and regulatory responses to workplace sexual harassment.
Significantly, a $164.8 million two-year trial will provide women leaving violent relationships with up to $1,500 in cash and $3,500 in goods. The idea is to assist women with costs such as rent, legal assistance, school fees, and buying new furniture.
There are also small measures to better support victims of sexual violence if they choose to report. $4.7 million (over two years) will go towards a "national discussion" on increasing rates of conviction, supporting traumatised victims, and increasing the consistency of laws between states and territories – which "may include measures" to "harmonise" the definition of consent. One to watch.
Support for mental health
The government has announced a massive $2.3 billion mental healthcare and suicide prevention package, which is set to fund a whole slew of vital services.
"The mental health spend is very targeted and very substantial," Frydenberg said on Tuesday night.
The lion's share ($487.2 million) will go towards expanding the nationwide network of Head to Health mental health centres for adults. The eight new clinics and 24 new satellite centres will share a central intake system and phone assessment service.
For young people aged 12 to 25, $278.6 million will go towards expanding Headspace. Additional funding will go towards early intervention for mental health issues in children.
Culturally-appropriate support services will also be developed in tandem with Aboriginal and Torres Strait Islander organisations, including an Indigenous-run 24/7 crisis line established by Gayaa Dhuwi and Lifeline.
Meanwhile, the relatives and carers of people with mental health issues will get Medicare-subsidised psych sessions to help them cope, if need be.
For family members and friends of people who've died by suicide, the government is now allocating $22 million in postvention support.
The government's ultimate goal is to see zero suicides in Australia, which remains the biggest killer of Aussies aged 15-44. To that end, a massive $156.8 million in funding will ensure that people who've been discharged from hospital after a suicide attempt will get at least three months of follow-up care.
From all this, it's clear the budget is making some attempt to target mental health issues across many different sections of society.
Tax cuts, baby
The government loves a tax cut. It sounds nice, and is always delivered with the air that they're doing you, the 'hard-working Australians', a big favour.
Once again, they're promising tax cuts of up to $1,080 for individuals and $2,160 for dual income couples by extending the low and middle income tax offset (LMITO).
The biggest savings will be felt by people earning between $48,000 and $90,000.
But once again, there's a catch: you won't be able to access this tax cut until the next financial year, when you file your 2021-22 tax return. And what is happening before next financial year? Oh, that's right: the Federal Election.
The government reckons these tax cuts will boost GDP (that's Gross Domestic Product) by around $4.5 billion in 2022-23, and create an additional 20,000 jobs.
Claiming Centrelink is about to get way harder
The government wants to incentivise people to return to work, but a whole bunch of its Budget measures feel more like punishments. In short, accessing Centrelink payments is about to get way harder.
First up, work for the dole is here to stay.
The government is spending $197 million so that people who've been on JobSeeker for six months or more can participate in a so-called "intense activity".
While this could be something like a short course, the government even said in its own words that "some job seekers [will be] required to participate in Work for the Dole" for their "intense activity".
The government is also strengthening and reintroducing some mutual obligations, which were reduced or paused at the beginning of the pandemic last year.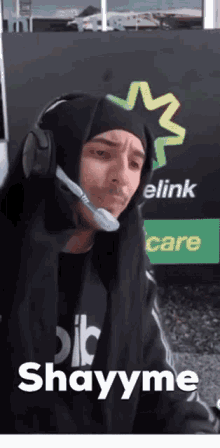 This means that people on JobSeeker will need to apply for 20 jobs per month instead of the current 15, with the new rules coming into effect this July. Oh, and you'll be forced to fill out your profile on JobActive – the government's own job searching platform – too.
On top of that, people will be pushed back into face-to-face appointments with employment providers.
All of this builds on the $2.5 million employer tip line used to dob in people who apparently aren't genuine enough in their job search. The cost of this snitch service this will be partially offset but those recovered debts.
If you're forced to apply for 15 (and soon, 20) jobs per month in a post-pandemic economy, there's a chance you'll have no choice but to send in a half-hearted application for a job that's either totally unsuitable or exploitative. Now you can get in trouble for that too, apparently.
Climate policy is abysmal, as usual
Don't hold your breath. The entire 2021-22 Budget doesn't even mention any new solar or wind projects, with the exception of a "renewable energy microgrid" up in the Daintree.
The one sliver of genuinely good news is that the Australian Renewable Energy Agency (ARENA), which is responsible for funding genuinely clean energy developments, will get an additional $50 million over the next decade to invest in very early stage projects.
However, the gas industry is set to benefit from more than that, with funding of $54 million allocated to support new gas infrastructure projects over the next four years. Not only does gas extraction often pollute the land, but burning it also spews greenhouse gas emissions into the atmosphere.
Now let's talk about what the government is committing to spending in terms of emissions reduction.
Over the next 10 years, $1.2 billion will go to a technology co-investment facility, which will foster a whole heap of new technologies.
Think: regional hydrogen hubs and carbon capture technology – the kinds of things which are scientifically interesting but are no substitute for investing in actual, large-scale renewable energy projects.
There are also a bunch of weaker incentives for big business to pollute less. Cool, but it's far too little, far too late.
Endometriosis and pelvic pain
Endometriosis impacts at least one in nine women, so it's great the government is putting money towards what can be a debilitating – and expensive – condition. What's not so great is that it's just $5 million over four years.
The money will support the Pelvic Pain Foundation of Australia to deliver its Period Pain and Endometriosis Program (PPEP-Talk), which is helps teenage girls determine whether their pain is normal or not, how to manage it, and how to seek help. It's good stuff.
Homes are ever-so-slightly more affordable
Home ownership: the Great Australian Dream, baby! Except, instead of a white picket fence, today's young Australians dream of affording literally anything with four walls and less than an hour's commute to work.
While there isn't a whole lot in this Budget that's new for first home buyers, one thing that is interesting is the expansion of the First Home Super Saver Scheme from $30,000 to $50,000.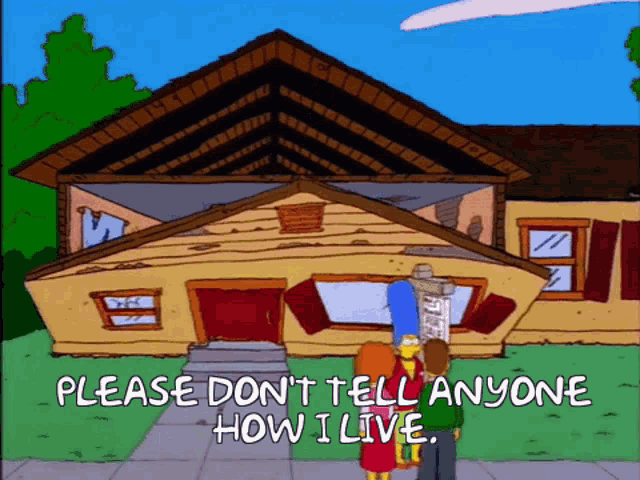 What this means is that you can make voluntary contributions to your super of up to $15,000 per year, to withdraw when it comes time to make a deposit.
Of course, it doesn't actually help that house prices are skyrocketing across Australia – and if you choose not to purchase a home (or find you simply can't), then you can't access that money until retirement.
Cash for the arts
Finally, something for the arts sector, which was one of the hardest hit industries by the COVID-19 pandemic.
Vaccines are coming
The government really wants us to know that all Aussies who want the COVID-19 jab will be able to get it before the end of 2021. It's even set aside $1.9 billion over the next five years to make this happen.
Thanks to a new commitment to buying additional vaccine doses, we now have vaccines coming out our collective, hypothetical wahzoo.
AstraZeneca, Pfizer, Novavax – you name it, Australia has roughly 170 million doses in our vaccine arsenal for a population of just 25 million people. Now it's just a matter of actually receiving them.
With all this in mind, the Budget anticipates that the international border won't fully reopen until mid-next year (although small amounts of international students will be allowed in later in 2021).
Also interesting is that the government wants to put an undisclosed amount of money towards setting up an mRNA vaccine factory on Aussie shores.
Currently we only have a single viral vector vaccine factory in Melbourne, which means we can produce the AstraZeneca vaccine locally (the one which has been linked to a very small amount of blood clots) but not the Pfizer vaccine, which is what the government is currently recommending to people under 50.
After Australia's pretty abysmal COVID-19 vaccine rollout, it seems like the government's now happy to throw money at anything and everything. Fingers crossed it actually works this time.