After bringing a huge party for all of us Secret Emos and folks who love a bit of a Big Riff or two, Good Things Festival has announced it's locking things down for its 2019 travelling party, hitting Sydney, Brisbane and Melbourne in December.
Over December 6 – 8, Australia's own punk summer camp will return to Melbourne's Flemington Racecourse and Brisbane Showgrounds, and is officially shifting closer to the coast in Sydney, this year setting up the tents in Centennial Park instead of Parramatta Park.
While we don't yet have this year's lineup in our hot little hands, if we take a cursory glance back at last year's tour we've probably got a pretty good idea of the calibre of alternative, punk and hardcore that'll be served up at the break of summer.
Last year we copped the likes of The Offspring, Dashboard Confessional, Tonight Alive, The Used, Babymetal, and probably more crowd surfers than we could poke a stick at, so I mean where do you even go from there?
Considering the festival is sitting nice and snug in the void that Soundwave Festival left in our lives/calendars/hearts and is really only in any kind of contention in Victoria with Unify Gathering, so there's honestly very little limit on where Good Things can go.
Hell, bring out both Every Time I Die and Alexisonfire to melt my face clean off in the kiln-like Melbourne summer, I dare you. (No really, please do it, I would lose my fucking mind.)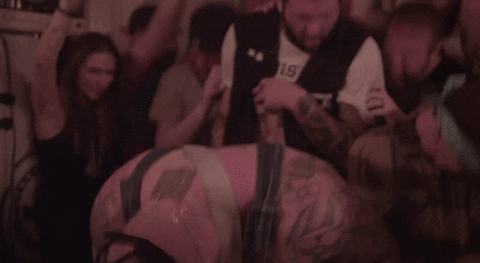 I'm waiting with you for that delicious lineup, so as soon as I get it into my grubby little mitts, I'll let you know what we're looking at. Until then, get practising your two-step and picking up all your pennies for the big dance.
GOOD THINGS FESTIVAL 2019
Friday 6 December
Flemington Racecourse, Melbourne

Saturday 7 December
Centennial Park, Sydney

Sunday 8 December
Brisbane Showgrounds, Brisbane
Image: Instagram / @jawnrocha