Read any money blog at all and they'll all agree: if you want to stay on to of your savings, you need to keep track. That means what you're spending, who owes you what and even taking it next level by getting your tax stuff in order before tax time.
On the other hand, you know what's a huge pain in the butt to do? Keep track of all your financial stuff. Which is probably why we don't all just do it already. Good news my lazy friends who still want to be better at money stuff, these apps have got your back.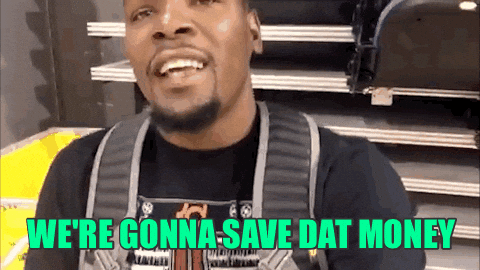 Get Your Money Back From Mates
You know that awkward thing when you pay for the whole dinner bill under the promise of being paid back, and then they don't? Or worse when it's something bigger like flights or accommodation.
When it's your closest mates it can be easy enough to hound them slightly but lovingly until they finally remember, but there are a lot of times that feels weird and awkward.
Take the pain out of it by putting it on an app straight up. My housemates and I use Splitwise for bills, there are other options like Billr, Venmo and more.
Track Your Spending
Banks are actually so good with their apps these days. Check out what yours has to offer in terms of money spending alerts and tracking because that's usually the easiest option seeing as it's already connected to your money. But there are heaps of other options that you can hook up to your bank too.
There are also apps like Expensify that lets you scan in receipts, and track time/mileage in case you need it for tax time, which brings me to my next point.
Track Your Tax Deductions
Tax time wasn't that long ago so I know you're all reeling enough to know it's a good idea to track your deductible spends throughout the year and not as a last minute hap-hazard dash.
The ATO have their own app you can download for free that lets you record your deductions as they happen and lets you lodge your return directly from the app when the time comes. You can do a bunch of other tax stuff too.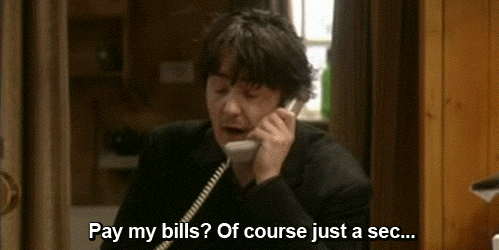 Investing For The Lazy
Ok, this one takes you to a more expert level of money app use, but it seems kind of cool to me, a person who has never invested in her life, mainly because it seems like a lot of effort.
Raiz (which you may have known as Acorns), is now in Australia and rounds up your purchases to the nearest dollar, investing that small change for a diversified portfolio. You can choose the level of risk of your investments too.
Look, this is an investment portfolio. It's subject to market fluctuations and you need to be across it for tax purposes etc, so definitely read up on it on their website more before deciding to join. But also definitely give it a solid thought.
Image: Sex & The City