You don't need us to tell you that renting in Australia is a painfully expensive exercise. In fact, it turns out that almost half of young Aussie renters are in, what the ABS calls, 'rental stress'.
For those playing at home, 'rental stress' refers to when 30% (or more) of an individual's income goes toward rent.
While we're all paying a lot on rent, when we take a look across the country, it seems a few states are hit a helluva lot harder than others.
New research by realestate.com.au found that New South Wales has the highest percentage of young Aussies in 'rental stress' with 43% of respondents feeling the financial pressure.
After NSW, Western Australia, Victoria, Australian Capital Territory and Tasmania all come in equal second place, with 40% experiencing rental stress.
So what states actually chart well on the affordability scale?
South Australia, Queensland and Northern Territory all scored comparatively well, with just 39, 36 and 23% of young renters reporting rental stress, respectively – which isn't bad, but it's still not great.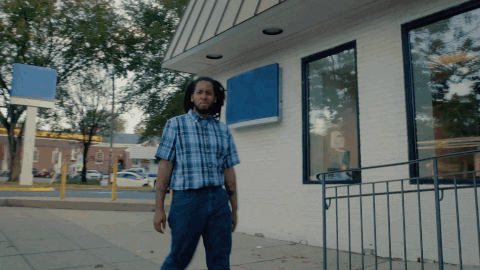 Adding more salt to the wound is the fact that, in addition to spending a load of money on rent each week, many of us aren't even satisfied with our living conditions. Maybe your room is not big enough to swing a cat, or perhaps your sharehouse has just one bathroom between six people – sound familiar? Yep, we feel ya.
But what if we told you that the same rent could have you living in a significantly different circumstance if you just opened your mind on location?
Here we take a look at what $250 in rent, for example, gets you in the major cities around Australia, so you can see which places offer you more bang for your buck.
Sydney
First thing's first: $250/week won't get you a whole lot in Sydney, so the sooner you accept the fact you'll be living in a share house, the better. If you want to live a short commute away from the city, your room won't be overly spacious, and an ensuite bathroom is also a pretty big ask.
Alternatively, if you want more living room, it will be a fair trek to the city, but it all depends on what you value more: space or location.
Either way, the secret to securing a stellar room under the $250 mark in Sydney is all about timing. There's a lot of demand for centrally located places, and not much supply, so it pays to be on your game and sign up to email property listing notifications.
Melbourne
As Australia's most densely populated city, it's no surprise that rent also doesn't come cheap in Melbourne. The good news, however, is that the property situation ain't as dire as Sydney, so $250 will go that little bit further in securing your creature comforts. Plus, there are a lot more cultural hubs outside the city centre, meaning that bit further out isn't such a bad thing for your social life.
For the same money, you can also start to move away from claustrophobic rooms in favour of more ~comfortable~ living conditions. Oh, and the average quality of finishings like floors and fixtures will also be that bit higher. The only tradeoff with Melbs is that, due to supply/demand,  you might have a few more housemates kicking around the balance things out.
Brisbane
When we move on up to Brisbane, your renting prospects get a whole lot better. If you want to live close to the city, modern apartment buildings with private rooms are a very real option, often requiring with just one other roommate to make bank. If, however, you don't mind a bit of a commute, there are a load of more generously sized houses in the 'burbs.
Adelaide
As you might expect, $250 goes a long way in Adelaide, but we bet you didn't know you can score something as sick as a studio or granny flat all to yourself. Sure, you might have to spend a bit longer getting in the city each day, but that makes sense. Alternatively, you can still land yourself a schmick share house closer to the CBD.
The only catch with Adelaide that it might be a bit harder to find a job that's right for you in this city. If you suspect that could be the case, maybe it's time to start considering a gig where you can work from your (very luxe feeling) home?
Canberra
Canberra might not be massive, but $250 will have you feeling like quite an accomplished renter. While the size of properties here might leave a little to be desired, what you compromise on space, Canberra makes up for in terms of location, meaning your commute to work can be a lot shorter, and the quality of properties is a bit higher again.
Perth
Just like Brisbane, if you want luxe accommodation on a smaller budget, Perth is a very realistic option. Why? Because there is a range of modern apartment blocks cropping up over the city, offering pleasing living options that also won't break the bank.
For the same price as a tiny bedroom in Sydney, you can likely score a private room in a smart building that your parents would approve of, with an ensuite and, if you're lucky, access to a pool/gym downstairs.
Hobart
Contrary to what you might expect, last year Hobart topped Sydney as the least affordable city for renters – wowzers. While the rental prospects in Hobart might be comparable to Sydney and Canberra, the average weekly income is notably lower, meaning that finding an agreeable place for an agreeable price, might not be as easy as you'd expect.