We're all waiting with bated breath for some kind of announcement from either Zac Efron or his now-ex girlfriend Vanessa Valladares about their split and my phone just went off with a notification about the actor's latest Instagram upload (yes, I have alerts on), but sadly, the post has nothing to do with the breakup.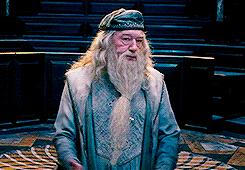 Zac Efron shared a piccy from Yorke Island where he can be seen holding some kind of giant crustacean that could legit battle giant monsters in a Godzilla vs. Kong reboot.
So while he didn't necessarily confirm or deny the split, the pic certainly radiates single dude energy, now doesn't it? If I were anywhere near him right now, I'd be refreshing Tinder like crazy bc based on that pic, I'm sure he's got an account going. Pics like that are RIFE on dating apps, I tell ya.
"Only take what is needed and live with a generous spirit —  to be more, one must give more," he wrote. "Lessons I've learned from the people of Masig Island."
Dylan Efron, the younger brother of Zac Efron, commented on the pic, writing: "I'll miss you bala, we learned so much from you and the spirit of Masig people. We will see each other again."
Dylan recently flew to Australia to film scenes for the actor's Netflix series, Down to Earth with Zac Efron, alongside Vanessa.
An insider recently spoke to Us Weekly and spilled some more deets about why the Zac Efron and Vanessa split, starting with the stock standard ~he was too busy and important to hold down a relationship~.
"Zac is about to start a busy year of filming and wanted to make a clean break now," the insider says, pointing out that the pair had been living together near Byron Bay, Australia, which Zac was paying for. But since Zac is scheduled to leave the country to jet-set off to Canada in May to start working on Firestarter (a film starring Anne Hathaway) for two months, he reportedly didn't want to leave Vanessa home alone in the house that he's paying for. I'm sorry, what?
The source added that his "intense filming schedule" would mean he'd be paying for a house he's not living in, which "wasn't going to work for him."
"He felt it was best to end this now," the insider says.
And now he's off living his best life, crustaceans and all.
Matty Galea is the Entertainment Editor at Pedestrian who also dabbles in woo-woo stuff like astrology and crystals and has been penning horoscopes since the start of his career. He also Tweets about pop culture and astrology and posts spicy content on Instagram.