Get ready to gag, because Sissy Ball – Sydney's very own vogue ball inspired by the iconic underground New York ballroom scene – just dropped its full line-up of international and local talent, hand-picked by Sydney dancer and local-art hero Bhenji Ra.
Transforming Carriageworks on February 24 into an all-out extravaganza, Sissy Ball will see four ballroom houses – Fafswag, Coven, House Of Envy & Slé, Bhenji's own house – battle for trophies across five fierce categories. The ball, a collaboration between Sydney Gay & Lesbian Mardi Gras and Red Bull Music – is basically a way for Bhenji to show off the sheer skills of her Asia-pacific sisters.
Have absolutely no idea what I'm talking about? My poor, dear and assumedly straight reader: if you can, stop what you're doing, watch the 1991 documentary Paris Is Burning and come back in 76 minutes.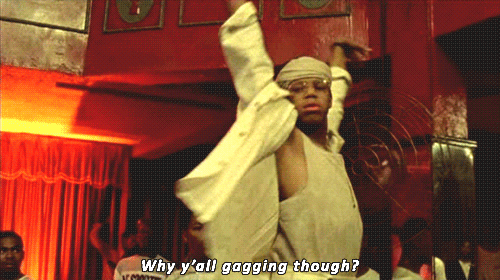 Otherwise, here's the T: ballrooms were born in the 1960s, starting in New York City with queer and trans communities of colour competing in a sort of drag-beauty pageant. Categories range from vogue dance battles, 'executive realness', and 'butch queen'. It's a celebration of community – and being fucken powerful.
Now that's out of the way, Category Is…:
Hand performance, aka the best hand-voguing out
Runway, where the houses rep their culture
Face, where the mug must be beat
Sex siren, where the Trade falls into the trap
Vogue fem, where the best dance battles Sydney's ever seen
Judging the categories is Leiomy, the New York legend known as the 'Wonder Woman of Vogue', while Kiki Ball regular MC Dashaun will provide the commentary and keep things hyped with help of the ball's DJ, Angel-Ho.
There's also live sets from legendary ballroom DJ MikeQ, NY rapper Quay Dash and our very own Electric Fields. It's going to be an absolute highlight of the Mardi Gras season: sorry about it, Cher.
You can grab tickets here. Meanwhile, join me as I wait for the 24th very impatiently, watching this video on repeat:
Image source: MikeQ/Sissy Ball