Like every other journalist currently living and working in Sydney, yesterday I met the Queer Eye guys – grooming guru Jonathan Van Ness, interior design visionary Bobby Berk, culture / vibe wrangler Karamo Brown, fashion plate Tan France and food and wine knower Antoni Porowski – and let me tell you right now they were a fkn vibe. Just so delightful, every inch as fabulous as you expect after watching the show and more.
I'm a huge fan of the show, having watched the entire first season in one day while home sick from work, so there was a lot to get through in my short time with the five super-charming stars.
P.TV: Of course I want to know what they think of Aussie blokes first up. Like, what are our fair dinkum fellas getting right?
Jonathan: [Aussie guys] have been very gorge and also very comfortable with their masculinity.
Antoni: People – and girls as well – dress really well. It's closer to Europe than America.
Tan: It's not just the appearance thing. They just seem really open and receptive to us. Like sometimes a gaggle of five gays can be too much but they couldn't care less, they aren't fazed by it, which is lovely and really nice to see.
Bobby: There's kind of an LA vibe to it. It's very chill. it's like a whole country of California. And Yass was just as warm.
Tan: It's gorgeous, absolutely beautiful. People were super nice, we couldn't have felt more welcomed in Yass. It was super liberal.
P.TV: And why do you think Aussies love the show – and you guys – so much?
Karamo: We are just so honoured that so many people are showing us so much love and affection. Because this was a little engine and we didn't know if it would make it, we just tried and tried and gave it our all. To have it so well received and to get a second season – and we're already getting initial buzz that people are loving it – it's like, wow. Thank you. That's really what we want to say to all the Australians: thank you.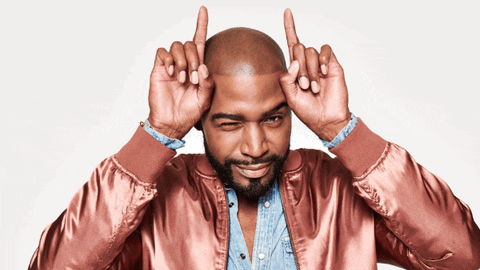 P.TV: How does the show actually work – do you get more background info on the guys you're making over than what we see on camera?
Antoni: There's a couple more facts just so we can figure out what the Field Trips are actually going to be, but that's pretty much it. But it's big on the sense of discovery. [We're not] part of the casting process. What I love is that we actually go in with this child-like innocence on the day of the de-straightening, where we get to take everything apart and figure out what works best for the hero.
Jonathan: I need a clear picture sometimes where I'm like: "Can we see if he can not trim his beard? Please make sure he doesn't get a hair cut [before I meet him]". Just so I can see what's going on.
Bobby: I get measurements – I need to know what will fit in the door of the place!
P.TV: And how long do you get to work your magic?
Karamo: It's real, we only have four full days.
Jonathan: Sometimes five if it's real toe-up.
Karamo: But for us it's one of those things where you only have a short amount of time, so you've got to make sure you get in there and make the most out of that time. So we give it our all. We also support each other in our verticals. We come together and we strategise so that we calm all feel balanced and supportive.
P.TV: I actually love those segments where you team up and work together.
Jonathan: We actually do it a lot when you guys might not even know. There'll be a bit in the bathroom with Bobby where I'm like I need a clean workspace and I don't want dirty stuff going there,  so you might see shelves there instead of more drawers. But those little discussions don't necessarily happen on-camera. it happens all the time, like these two [Antoni and Bobby] like arranging a kitchen. There's also times like with Karamo I'll be like "He's scared about cutting his beard off, can you be like 'ooh you'd look so cute with no beard'?" 
Karamo: I'm like the whisperer, in the guy's ear. Then I send them off on their way.
Tan: I think thats why this show works really well. We all have each other's backs and we're all working towards one common goal. We're not like Real Housewives, we're not fighting with each other because we so desperately want to help this person and have the best show possible.
P.TV: And Bobby, your job is the biggest. How big is your side-crew of helpers?
Bobby: It depends on the project – anywhere from 5-10 guys come in and we'll rip up flooring and walls and do all the painting and the prep. Then I have another team that helps me execute the design. So, then we'll go in and start putting in furniture and the lamps and the cushions and lighting the candles and sweeping outside. Some of them needed bigger clean-up crews in the beginning too. I have a lot of people helping me do that in 4-5 days.
P.TV: Antoni, there was a lot of talk about your cooking skills – or lack thereof – last season. Are you gonna to show the haters up by making, like, a profiterole tower this season?
Antoni: You want me to make a croquembouche? I'll make a croquembouche. [laughs] Look, it's not a cooking show. It's a make-better show. There's so many different components. Try teaching someone to make a four course meal for a segment that will take up 2 minutes [of the show].
Jonathan: I thought it was really unfair, I mean he fed me for four nights a week and I think I would have literally been living off Taco Bell the whole time I was in Atlanta. He gave me smoothies five mornings a week.
Antoni: It's about planting a seed and what works best for that person. For some people that's really simplistic and for other people that's more complicated.
Tan: So in Season 2, Episode 1, he just plants a seed and walks away. "There we go!"
Jonathan: "You can make an apple pie in like 20 years, good luck!" But really it's just this thing where I'm like I don't want to sound like Sarah Palin but god mainstream media just *sings * let it goooooo, let it gooo. Make like Elsa honey, her braid was fierce, we loved that movie.
P.TV: tell me about your group chat. We see one on social media, but is that one for real?
Jonathan: All of our assistants group text each other and make that. Hate to burst your bubble. [laughs]
Bobby: No, I started a group text, or WhatsApp, or group chat or whatever you call it literally on the second day of casting. It's called Fab Five.
P.TV: Who is the most active on the chat?
Everyone: Bobby!
Antoni: He gets notifications of notifications.
P.TV: Who is the slowest to reply?
Everyone: Karamo!
Karamo: No, I'm just the worst with social media as well, I don't post as much…
Bobby: *stage whisper* He's OLD.
Karamo: I'm gonna own it, I am the oldest of the group.
Jonathan: That's not true though, it's more like "If you see me less I'm doing more honey", that's what they say.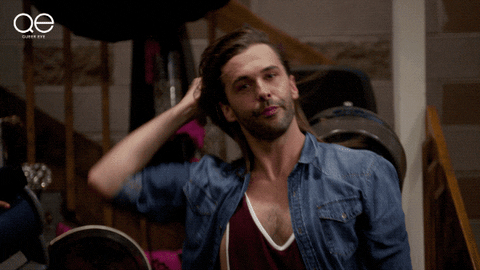 P.TV: And who drops too many eggplant emojis?
Everyone: Jonathan, obviously.
Jonathan: Hey!
Antoni: Well, you don't NOT do it.
Queer Eye returns for a second season on Netflix from June 15 (click HERE for the cute trailer if you missed it), and we can't bloody wait.
Image: Supplied