Well here's some offensive news to make you wanna chuck up your breakfast: the five-year-old offspring of Kanye West and Kim Kardashian, North West reportedly has a boyfriend.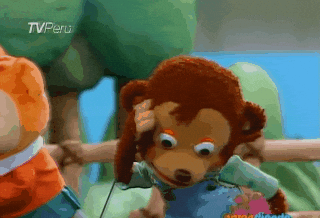 [jwplayer KuvqrAX2]
Her so-called bae is rapper Consequence's 7-year-old son Caiden Mills who has been posting loved-up snaps alongside Kimye's eldest child on Instagram, calling her his "boo".
"Boo'd Up," he captioned one post, "Shout out to Northie, Babygirl I'll see you soon," he captioned another.
"She's gonna LoVe It???????????? Wrap that up sir, I'll take it," he captioned another pic where he appears to be buying jewellery for his *gags* girlfriend.
https://www.instagram.com/p/BtrxawDgdcF/
https://www.instagram.com/p/BtjhtEmgCtQ/?utm_source=ig_embed
https://www.instagram.com/p/BtjxqH7Apy_/
Mills seems to be close with the Kardashian-West fam as he is pictured in other IG posts alongside North's lil brother Saint West and was even "treated" to dinner by Kim and Kanye once.
"North, Saint and I had the BEST time on our play date at @exploratorium It was so much FUN," he wrote.
https://www.instagram.com/p/BtypAzdgoYw/
https://www.instagram.com/p/Bq7tX7MFDP4/
You know it's legit 'coz the kid, I repeat, the KID went all out on a Valentine's Day gift for West.
"Love Is In The Air," he captioned a pic where he can be seen holding a Tiffany's bag and a box of heart-shaped chocolates, FFS.
https://www.instagram.com/p/Bt3lO4VgV5L/?utm_source=ig_embed
Naturally, the kid's posts have been inundated with comments from horrified IG users and while I don't support the abuse of a child, this shit ain't right, man.
"Creepy AF… whoever runs this acct should be in jail for exploiting kids like this. Parents thirsty AF," wrote one commenter.
"This is not cute at all," wrote another. "Why people can leave the kids to be KIDS."
A third fan wrote: "I'm calling the police he's dating north."
Okay but seriously tho, WHO IS ALLOWING THIS?