Before Lindsay Lohan inked a deal with MTV to start her own reality show based in Mykonos, she had been begging, and I do mean begging on her hands and fkn knees, for Disney to cast her as Ariel in The Little Mermaid.
The former child star has posted several pleas over the past year or so via social media including the following Instagram Story where she asked that queen Meryl Streep be cast alongside her as the evil sea witch Ursula:
In 2017 she also shared a photo of herself next to a pic of Ariel, which has now been deleted, and captioned it:
"I will sing again, as #ariel #thelittlemermaid. @disney approve that #billcondon directs it along with my sister @alianamusic singing the theme song for the soundtrack. also @kgrahamsfb plays Ursula. Simply because, she is the best. take one. @disneystudios."
Since Disney seemingly never responded to her request (*janice ian voice: "those bitches"), Lohan decided to take matters into her own hands and cast herself in the role via Paper Magazine's latest cover.
The 32-year-old actress dresses as different Disney Princesses for the shoot including, you guessed it, Ariel.
"It's not a secret that I'd love to be Ariel," she says as the stylist tizzes her up in the lewks which may or not have been inspired by the fact that she got her start as an actress on Disney flicks including The Parent Trap, Life-Size and Freaky Friday way back when.
Behold the shots in all their ~dreamy~ glory:
As the old school Disney mantra goes, dreams really do come true.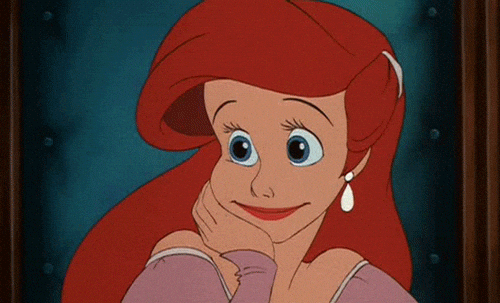 Image: Paper Magazine