Here it is, folks: The last first trailer for the last season of Keeping Up With The Kardashians (KUWTK)… if that makes sense?
Following last year's announcement that the long-running E! reality series is coming to an end, the trailer for the 20th and final season has now arrived ahead of the season premiere on Thursday, March 18.
The trailer begins by hitting us riiiiight in the feels with some nostalgia clips from the fam's iconic past. We then see a teary Kris Jenner saying, "We just want to tell you that we won't be going ahead with filming anymore."
Next up, it's all about the couples as we see Khloé Kardashian and Tristan Thompson talking about having another baby, and the fam discussing Kourtney Kardashian and Scott Disick getting back together and lol how awkward, considering she's now dating Blink-182 drummer Travis Barker. I wonder if he'll feature in the season?
But I digress.
Speaking of music! The whole thing is soundtracked by Harry Styles' moody debut single, 'Sign of the Times'. A fine choice.
And, of course, there's lot's of shots of Kim Kardashian ugly-crying because, well, it wouldn't be KUWTK without Kim ugly-crying.
The final moment of the trailer sees Momager Kris Jenner asking, "Did we make the right decision by walking away?"
Well, according to their big, fat, fuck-off deal with Hulu, they did. There's been rumours doing the 'rounds lately that the reason why the fam left E!, which they have been partnered with for decades, is because the entertainment network did not want to up their pay for the next season.
So what did they do? They went and found themselves a multi-year deal, reportedly worth $150 million, at Hulu, which is owned by 'yuge company Disney. The entertainment conglomerate now owns a 67% majority stake of the Kardashian brand, which is probs why Kris is out here questioning if they made the right decision. We know our Momager lurves to be in control.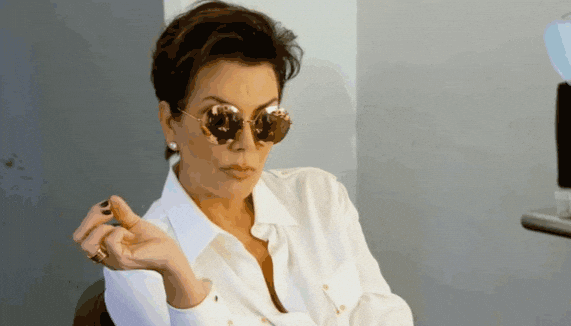 Kris Jenner recently took to Twitter to announce the fam's new venture, saying: "Excited to announce our new multi year partnership with Hulu and Star and what's to come in 2021."
Keeping Up with the Kardashians S20 premieres on E! on Friday 19th March at 11am at the same time as the US, with an encore screening at 8:30pm, or you can stream on hayu. In the meantime, peep the trailer below: