'Twas a dreary, rainy Wednesday here in Australia when we awoke to the headline, 'Jordyn Woods Had An Affair With Tristan Thompson'.
[jwplayer KuvqrAX2]
At first I dismissed it as just Radar Online / Hollywood Life / New Idea nonsense until I noticed that the world's most reputable entertainment sites were also reporting on the drama, including E! News, the home of Keeping Up With The Kardashians.
Holy fuck, this is happening.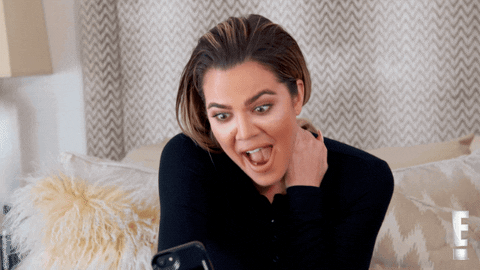 But as the scandal unfolded in the media, certain instances and red flags have raised my suspicions, leading me to question the validity of the latest Kar-Jenner drama and I have hereby concluded that we have once again been played.
First up, I'd like to preface this by saying that I've been a fan of the Kardashians since day bloody dot. Like the rest of the world, I have long been bizarrely fascinated by these women and have studied their every move including how they've used public scandal to score big bucks and keep the ever-changing world interested in their brand.
Therefore I can say with the utmost confidence that literally nothing that happens to this family is by accident. Everything has been meticulously planned.
(Check out my investigation into their planned public scandals for more on that).
So back to the analysis. The initial story claimed that unnamed sources spotted Tristan Thompson macking on with Jordyn Woods at a house party.
Just think about that for a minute: A packed house party full of people, a lot of them being wannabe socialites and fame w*ores who'd sell their own mother for a thousand Instagram followers, witnessed Kylie Jenner's best friend laying the moves on Khloé Kardashian's boyfriend in the middle of the room and not a single ounce of footage was taken.
Woods even cops to this in the Red Table Talk interview (which we'll discuss later), where she says: "Never once did we leave the public area, go to a bedroom, go to a bathroom."
In the weeks following the alleged incident, no photos or videos were leaked and media outlets have failed to find a single person from the party who could confirm what they saw. All we have are ~unnamed sources~.
Trust me, if people at that party saw what went down, they'd want to be named.
In the past, whenever a Kardashian-Jenner scandal broke, the girls have generally remained quiet on the matter until days or weeks later when they'll address it on social media or in an interview.
This time, however, both Koko and her best mate Malika were running their mouths on this sHoCk ReVeLaTiOn on social media just hours after the report first went live.
Khloé commented on a post about the incident with a series of the preach sis-esque emojis and Malika commented on another post, as if in unison, writing, "These hoes ain't loyal."
This earth-shattering, devastating news had just been delivered to Khloé about the father of her child and her mate Jordyn and her first instinct was to react with emojis on social media like I'd imagine a hormonal Year-Seven student would.
And yes, we know for a fact that she had literally JUST found out about the cheating scandal because shortly before the news broke, Kardashian wrote the following sweet and friendly comment on Woods' Insta selfie, signifying that she and Jordyn were still good.
In the days that followed, the Kardashian family did everything in their power to ensure that the scandal remained in the headlines: the fam members unfollowed Woods and Thompson on Instagram, Kim addressed the drama on Twitter, Kylie slashed the price of the Jordyn Woods Lip Kit and Khloé blacklisted her from her denim brand Good American.
The Kardashian family then went off on a girls getaway, supposedly to get Koko's mind off the drama, where they posted a series of fire 'Fuck You' shots that went viral on social media, again, drumming up more headlines and attention at this ~trying time~.
FFS: Days earlier, Khloé had broken up with her bb daddy and the fam had learned that their close friend has supposedly betrayed them in this massive way and instead of laying low on social media and privately consoling their sister, they were posting pictures like this:
It was around this time, mere days after the scandal broke, that Jordyn Woods had already teed up her very first interview: a Red Table Talk with Jada Pinkett-Smith.
Usually when a celebrity scandal occurs, the disgraced star waits weeks, months, even years before addressing the incident on camera, if at all.
This time, it was as if Woods had texted Pinkett-Smith mid-lap dance to set it all up.
Now here's where it gets particularly suss: On the day that it was announced that Woods had planned the interview, the Kardashians dropped the trailer for the next season of KUWTK.
All the wheels had been put in motion and the hits kept coming one by one, like ticking items off a shopping list.
Now, since the seasons are filmed months in advance, the Woods scandal couldn't possibly be covered in this season and therefore there'll be no mention of cheating in the trailer, right?
Wrong. It appears that cheating is the theme of the season.
Khloé says "It's really hard to regain trust," followed by (brace your fucking selves for this) "Your one stupid weekend, you just demolish a relationship."
So either she's an all-powerful psychic who had a premonition of Thompson cheating on her once again or the fam ensured that the trailer included scenes where the sisters discuss betrayal and ending relationships to coincide with the news breaking, thus creating interest in the next season of their flailing series.
So back to the Red Table Talk: I'd like to point out that during the interview, Jada addresses that she's known Jordyn since she was a little girl and that the pair are family friends.
Now let me ask you something, prior to the Jordyn Woods interview, had you ever heard of Jada's Red Table Talk webseries? Were you subscribed to it and watching the interviews frequently?
Didn't think so. Jada was scoring big from this scandal as well.
I won't go too much into the interview 'coz it's all v. self-explanatory but again, the girl has supposedly been booted from her home, exiled by the most powerful family on the planet and lost her best friend and she's already blabbing about her alleged sexcapade for the world to see.
Meanwhile, the interview had been up for mere hours when Khloé blasted her former friend in a furious Twitter rant.
Why are you lying @jordynwoods ?? If you're going to try and save yourself by going public, INSTEAD OF CALLING ME PRIVATELY TO APOLOGIZE FIRST, at least be HONEST about your story. BTW, You ARE the reason my family broke up!

— Khloé (@khloekardashian) March 1, 2019
It was at this point that I believe Koko's plan started to go a bit awry. Her goal in this was to gain sympathy and be revered as a powerful woman but her attack on an emotional Woods led fans to berate her for implicating Woods and not Thompson.
She quickly remedied this with the following tweet where she took Tristan to task as well:
Tristan is equally to blame but Tristan is the father of my child. Regardless of what he does to me I won't do that to my daughter. He has been addressing this situation PRIVATELY. If Tristan were to lie publicly about what conspired,then yes I would address him publicly as well

— Khloé (@khloekardashian) March 1, 2019
From there things seemed to go back to normal for the Kardashian-Jenners and as for Woods, she returned to social media after just three weeks of silence.
She showed off her brand new 'do, signifying a new beginning, and even alluded to the new phase of her career in the caption.
"If you're reading this.. it means God has given you another day to wake up and be grateful & better than you were yesterday."
Her triumphant return to Instagram was met with thunderous applause from fans. Her follower count rose from 8 million to 9.6 million and while her posts once received a six-figure number of likes, she has since been receiving seven-figure numbers.
Not only that, but the model has reportedly been "flooded with calls from companies who want to get their brands seen with the star," The Blast reveals.
Sources claim that Woods is heading to London to sign "several new deals" within the makeup and fashion industry. One of the bigger deals is said to involve "a new line for Woods' designer eyelashes."
She is apparently working with marketing head honcho Sheeraz Hasan who has previously managed deals between the Middle East and Hollywood for: Paris Hilton, Logan Paul, Jennifer Lopez and, surprise surprise, Kim Kardashian.
The Blast adds that trips to a number of Middle East locales have been scheduled for after she does whatever she's set to do in London. Woods herself shared a video last week of Hasan with her very own momager Elizabeth Woods that revealed she was going to Dubai.
While the Red Table Talk and all the reports swirling around had led fans to believe that Woods was distraught and in hiding and all the memes were joked about how she's probz taken up residence in a homeless shelter after getting herself banished from the fam, it turns out she's actually been shooting campaigns and travelling the world to sign deals for new endorsements.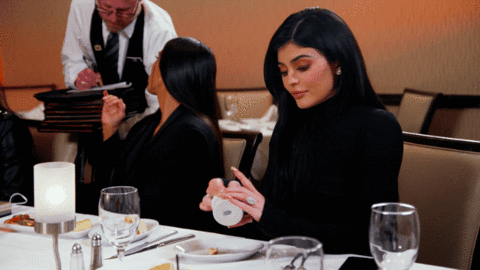 Everyone had something to gain by spreading this BS report. Everyone.
The Kardashians needed to get a buzz going for the upcoming season of their show and create a scandal that would dictate the storyline for future seasons as nothing else was happening in their lives.
And as for Woods, she had basically gotten everything she could from the Kardashians at that point and vice versa.
The family tried to pimp her out on Life of Kylie, a show focused on her friendship with Kylie but it flopped and received heinous reviews from critics.
She was no longer profitable for them, nor them for her, making her a fabulous source of ammunition for a spicy storyline.
Meanwhile Jordyn needed a new wave in her career and to cement herself as a star in her own rite, outside the Kardashian empire.
This was the only way it could happen.
Now that all has been said and done, the Kardashians have people keen as fuck to see the next season of KUWTK along with another season's worth of Jordyn / Tristan content and Woods has a boosted social media presence and brands tripping over themselves to sign her.
This was a case for the FBI, my friends, but I've already solved it for you.