We were stoked to see that Disney+ was going full steam ahead with their original series but over the past couple of months, they've pumped the brakes on two of our faves and I am extremely concerned.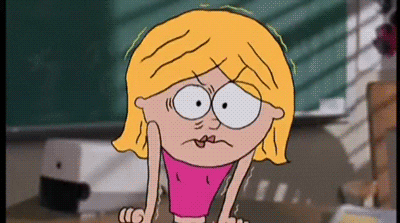 After news spread that Love, Simon, the series based on the coming-of-age film, had been moved from Disney+ to Hulu, reportedly due to not being "family friendly" enough, IRL Lizzie McGuire, Hilary Duff, took to Instagram to express that it sounded "familiar" to her.
Check out a spicy screenshot of her Insta Story below:
It follows news that the hotly anticipated Lizzie McGuire revival had been put on hold as series creator Terri Minsky exited the revival as showrunner.
"Fans have a sentimental attachment to Lizzie McGuire and high expectations for a new series," a Disney spokesperson told Variety. "After filming two episodes, we concluded that we need to move in a different creative direction and are putting a new lens on the show."
While no real reason was given as to why they were on the hunt for a "new lens", Duff's candid Insta hints that perhaps studio execs weren't happy with the more adult angle of the show.
The revival picks up years after the original series, when Lizzie is about to turn the big 3-0. Duff is back as is Adam Lamberg (Gordo), Hallie Todd (Jo McGuire), Robert Carradine (Sam McGuire), and Jake Thomas (Matthew McGuire).