HBO has been hit by a serious cyber attack, resulting in upcoming episodes of Ballers, Insecure, Barry, and Room 104 leaking online. Oh, an alleged script for the next Game Of Thrones episode is now out there, too.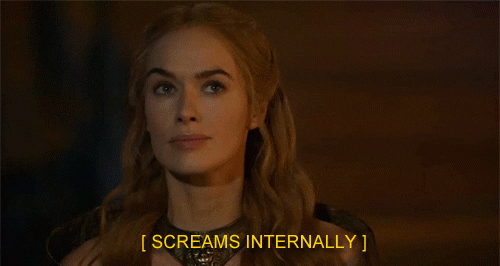 An anonymous email shot through to reporters on Sunday referenced the cyber attack, saying "Hi to all mankind. The greatest leak of cyber space era is happening. What's its name? Oh I forget to tell. Its HBO and Game of Thrones……!!!!!!"
The message claims hackers were able to extract an astonishing 1.5 terabytes of data from secure HBO networks, and that more is "coming soon." The email closes with a pretty ominous statement: "HBO is falling."
In a seperate email to WIRED, the hackers claim "we successfully penetrated HBO's huge network and gathered most imporatnt [sic] files and films & scripts," and they gave their (admittedly dubious) word that full Thrones episodes will leak in the future.
It is not currently known who was responsible for the hack, nor any motives the hacker (or hackers) may have had, outside of causing a ruckus at one of the world's most noteworthy entertainment companies.
The cable juggernaut confirmed the attack in a statement, saying it "resulted in the compromise of proprietary information." At the moment, they're consulting with law enforcement agencies and external cybersecurity firms regarding this very, very dicey news.
The statement added "data protection is a top priority at HBO, and we take seriously our responsibility to protect the data we hold."
This whole deal is so huge that none other than HBO chairman and CEO Richard Plepler sent a note to employees about the "disruptive, unsettling, and disturbing" incident:
As most of you have probably heard by now, there has been a cyber incident directed at the company which has resulted in some stolen proprietary information, including some of our programming. Any intrusion of this nature is obviously disruptive, unsettling, and disturbing for all of us. I can assure you that senior leadership and our extraordinary technology team, along with outside experts, are working round the clock to protect our collective interests. The efforts across multiple departments have been nothing short of herculean. It is a textbook example of quintessential HBO teamwork. The problem before us is unfortunately all too familiar in the world we now find ourselves a part of. As has been the case with any challenge we have ever faced, I have absolutely no doubt that we will navigate our way through this successfully.
We've gotta reiterate that no actual episodes of Thrones have leaked yet, but this hack suggests that it's about to become even harder to dodge those goddamn spoilers.