Accio the popcorn 'coz Netflix is adding Fantastic Beasts: The Crimes of Grindelwald to their catalogue next month.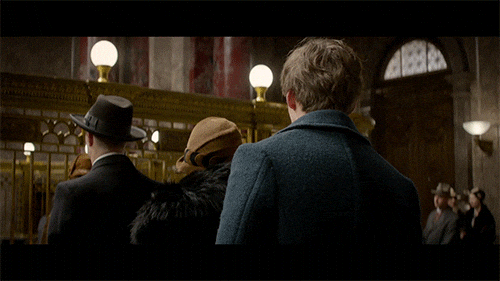 The second instalment in the Harry Potter spinoff franchise will arrive on the local branch of the international streaming giant on September 13.
The flick was released in Oz last November and starred Eddie Redmayne as Newt Scamander, Jude Law as young Dumbledore, Ezra Miller as Credence, Zoe Kravitz as Leta Lestrange, and Dan Fogler as Jacob Kowalski.
Despite receiving mixed reviews from critics, the positive commenters praised the spinoff for its shoutouts to previous films.
USA Today's Brian Truitt wrote:
"['The Crimes of Grindelwald' is] a darker and bolder film that intertwines different eras of the 'Potter' mythology and delivers a more relevant cinematic villain than that malevolent snake face, Voldemort. Old-school Potterheads will rejoice, though fans of the charmingly quirky group of heroes from the first "Beasts" may lament their do-gooders getting lost in a growing magical landscape."
IndieWire's Kate Erbland was a fan of the ending which included a "massive battle between the forces of good and evil — a Rowling staple if there ever was one — that tears apart some key relationships, establishes others, and sets the stage for more drama and trauma to come."
Adding, "As impressive as the final showdown is (it's easily one of the most impressive setpieces in this fledgling franchise) and as shocking as the film's closing revelations are (yes, they really are), this magic needs a spell of its own."
TimeOut's Olly Richards praised the "callbacks to the Potter universe" and its "bags of charm and a warm familiarity" but took issue with "too many characters and too much plot are weighing this beast down."
Wands at the ready for September 13!