Looks like JK Rowling cast the Imperius Curse on the IRL Draco Malfoy, Tom Felton and is forcing him to do her whacky bidding.
[jwplayer 6X0dBGhh]
In the wake of all the cooked revelations the author has made about the Wizarding World, Felton has now come out and said that he reckons Harry Potter, The Boy Who Lived™, had a mad crush on Draco and sure mate.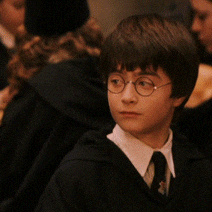 Some of the members of the cast, including Rupert Grint (who played Ron Weasley), recently stopped by AOL to participate in their In The Know segment.
While there, the lads played a game of "Fact or Fanfic?" together.
Rupert asked Tom, "Fact or fanfic? Even while he was with Ginny, Harry was always in love with Draco."
Tom immediately responded, "I think it was clearly a fact. Harry was constantly crushing on Draco. He just couldn't hide it."
Grint concurred with Felton's supposition, saying that he reckons his character, Ron was also thirsty for Draco.
"I think he made quite an impression on Ron as well," Rupert said.
"Yes," Tom said. "Well, exactly. It could have gone either way, really."
The Ministry of Magic needs to put out an order ASAP, forbidding people from making weird-ass claims about the greatest franchise in history.
Anyway, cop the full vid below: