Solo: A Star Wars story isn't even out yet (it hits cinemas next Thursday, folks) and the world already knows that one Lando Calrissian is obviously bound to be the film's standout. I mean, how can he not be? The charismatic former smuggler is a fan favourite of the original films (when portrayed by Billy Dee Williams), and the fact that in Solo he is played by the Internet's boyfriend Donald Glover only helps his case this time around.
I mean.
Early reviews of the film have indicated that Glover is an absolute delight in the movie, and in an interview with Premiere France at Cannes this week, LucasFilm president Kathleen Kennedy also sang the character's praises, even hinting that the studio is looking at Lando to lead a Star Wars spin-off of his own.
Unfortunately, Premiere France got Kennedy's words a little mixed up in translation in their original story and quoted her as saying: "Of course, there are still many stories to tell about Han and Chewbacca. But Lando will be next."
!!!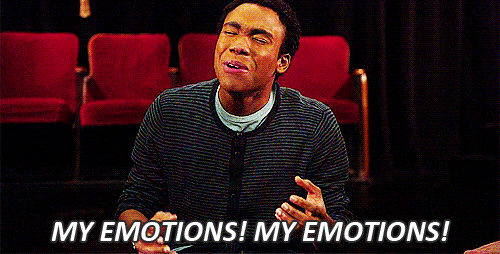 But LucasFilm has since corrected the quote, with a rep telling Gizmodo "[Kennedy] said it's something she'd like to do one day in the future".
Well look, it's hardly as definitive as the original GUYS LANDO'S MOVE WILL DEFINITELY BE NEXT angle that Premiere France gleefully went to press with, but we'll take it.
Image: LucasFilm / Solo: A Star Wars Story